Twelve a Dozen is the first of several educational games that education start-up Amplify plans to release this year. The New York-based company creates digital K-12 educational products for parents and teachers, and it plans to release 30 iPad games for students this October. Amplify has teamed up with the developer Bossa Studios Ltd to release its first game that "help students build key algebraic skills," according to their website. The pairing is kind of an odd match since Bossa Studios' previous games include Surgeon Simulator and Deep Dungeons of Doom.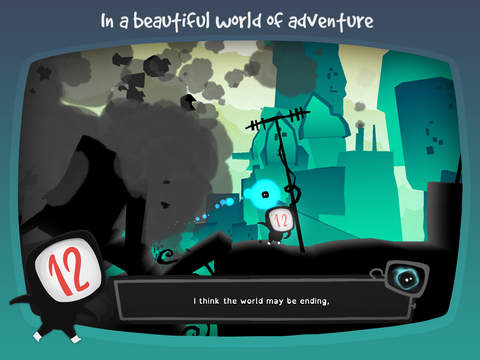 Twelve a Dozen is a puzzle-platformer that follows the heroine named Twelve and her companion Dot, a living decimal point voiced by British actress and comedian Lucy Montgomery. Twelve and Dot must use addition, subtraction, division, multiplication to solve puzzles and save Twelve's family after disaster hits her home town Dozenopolis.
Twelve a Dozen is available now for $4.99 on the App Store. The game is rated 4+ but it is aimed at 10-14 year olds. The game features 30 levels with more free levels on the way, and it promises to deliver "core mathematical concepts in an engaging and meaningful way". It supports all iPads running iOS 4.3 or later.