A recent report by Retrevo already has some tech bloggers crowning the Amazon Kindle Fire as the new king of tablets. The survey showed that 44 percent of new tablet buyers would consider the Kindle Fire over the iPad 2.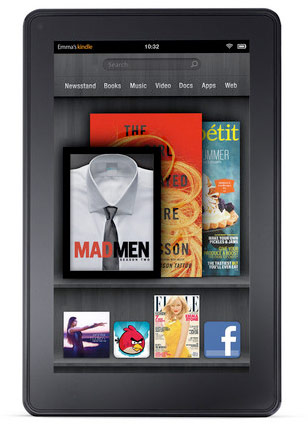 The Kindle Fire's $200 price tag and 16,000 apps is what sets it apart from other so-called "iPad killers" of the past. Retrevo points to the iPad's age, and size as another reason some consumers are considering going with Android this holiday season. The Kindle Fire will be available just in time for the holidays, and right when the iPad 2 is starting to seem old. But Apple doesn't seem to be worried and they probably shouldn't be.
Do I think the Kindle Fire will make a splash in the tablet war? Yes, but a small one. Amazon sold 95,000 tablets on the first day of pre-orders, and some analyst have them selling 3 to 5 million units this year. Meanwhile Apple is expected to sell 20 million iPads worldwide in the fourth quarter. If The Kindle Fire causes any real damage, it will be by proving the obvious; inexpensive well made tablets can sell well.
The lower cost 7-inch tablet market is a whole different ball game than the high end $500 tablet market. Amazon isn't the first to launch an affordable tablet, they are just more prepared to compete with Apple's app store and entertainment options. Not everyone is looking for all the features the iPad 2 has to offer. Some are just looking for a better and cheaper way to play Angry Birds, check their Facebook and watch movies on the go.
I do believe the tablet landscape is about to change, but I don't believe Apple will hurry to change with it. Apple doesn't have to rush the iPad 3 or announce the rumored "iPad mini" to compete with Amazon. The iPad 2 is still selling well, and Apple prefers to take their time to release quality products. The Amazon Kindle Fire might appeal to a lot of new tablet buyers this holiday season, but it's not going to convert iPad users to Android users. It's going to take a lot more than 16,000 apps and Hulu Plus to dethrone the iPad.