SquareTrade, a third party company that sells insurance/warranty policies for a wide range of technological gadgets, announced recently that it will unsurprisingly offer coverage for the yet-to-be-released Apple iPad. SquareTrade's policies offer an additional period of coverage extending beyond the original manufacturer's warranty on most devices and also offer accidental damage coverage, similar to many coverage plans for mobile phones.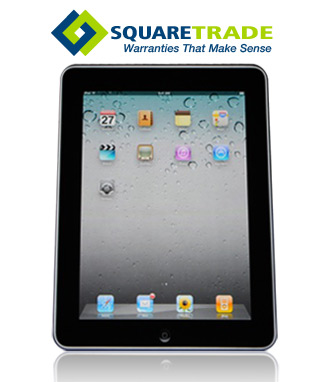 Although the details of Apple's AppleCare warranty for the iPad are yet unknown, it is assumed that it will -- like all other AppleCare warranties -- fail to protect device owners in the event of accidental damage. SquareTrade expects iPad owners to
be in the market for supplemental coverage for a device that will be on the move with its owners often, and subject to many a mishap.
SquareTrade is also aiming, as they do with their other coverage offerings, to provide owners with a more economical choice for protecting their device. Historically, SquareTrade offers extended warranty for a lower per-month cost than AppleCare, while including accidental damage protection, though with AppleCare for iPad's details thus far unannounced, it remains unclear how SquareTrade's price point stacks up.
Current introductory pricing for SquareTrade has their iPad coverage priced at $3.99 and $3.77 per month for 2 or 3 year coverage, respectively.
For more details on options available to iPad owners for insuring or extending the warranty protection for their iPad, please consult our FAQ regarding iPad Insurance and Extended Warranty Protection.