Speck unveiled its new lineup of iPad mini CandyShell cases at the Consumer Electronics Show in Las Vegas on Tuesday. The popular and colorful CandyShell and CandyShell Grip covers both feature Speck's dual-layer design and rubbery interior to protect your iPad from scratches and accidental drops.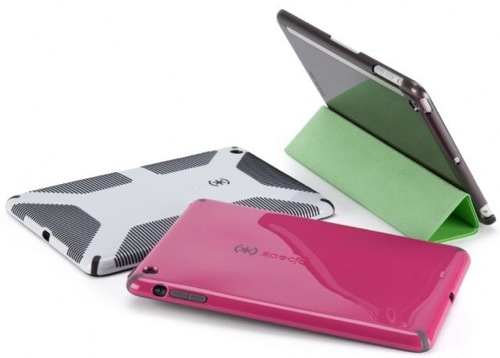 The CandyShell Grip offers the extra protection of rubber handholds to make your iPad easier to hold, especially when playing games.
"The CandyShell design offers both style and protection, which make sense for the smaller, more portable iPad mini," said Bryan Hynecek, Vice President of Design at Speck. "We've also seen a lot of people on the go with the iPad mini, so we felt an easy-to-hold case like CandyShell Grip was a good fit for the way the device is being used."
Both the iPad mini CandyShell and CandyShell Grip cases are now available for $44.95 via the official Speck website. Unfortunately they're only available in one color, but Speck promises an array of "on-trend" colors in the future.