Skype has updated its iPhone, iPad and iPod touch app with iOS 8 support. Version 5.5 of the app allows users to answer calls from the Lock Screen and Notification Center by adding the ability to swipe to reveal buttons such as 'accept' and 'decline'. Users can also choose a voice or video response when receiving a video call and quickly respond to missed calls with a prerecorded message or an instant call back.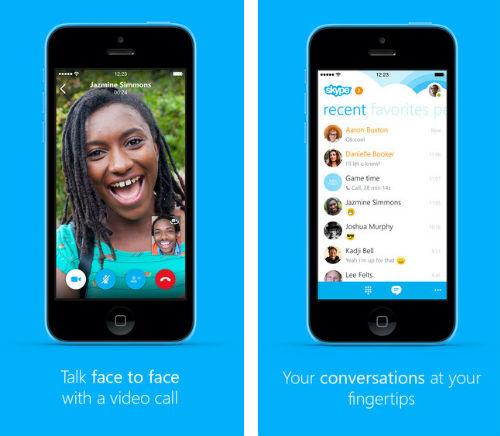 Users can swipe left on a notification from the Lock Screen or pull down on a notification banner on the Home Screen to reveal the call and access the new iOS 8-like Skype buttons. Users can also use a left swipe within Notification Center to achieve the same results.
The iPhone version of the app was not updated for the new screen size of iPhone 6 and 6 Plus.
Skype version 5.5 is now available as an OTA update for those who already have it installed, or as a free download to new users on the App Store. The app still supports all devices running iOS 7.0 or later.