Skech's new SkechBook for the iPad mini looks like an "artist's sketchpad", but it's really a durable case to protect your tablet. The case also doubles as a stand for reading, typing or watching movies. It weighs a little over 5 ounces and features a "split-back" design with wake magnet and a hole for the camera. The rigid frame makes it easy to slip the mini in and out, and its hard shell will protect your tablet from bumps or falls. The SkechBook website shows it in five different colors, but the official Amazon Webstore only offers it in black. The SkechBook for the iPad mini is $35.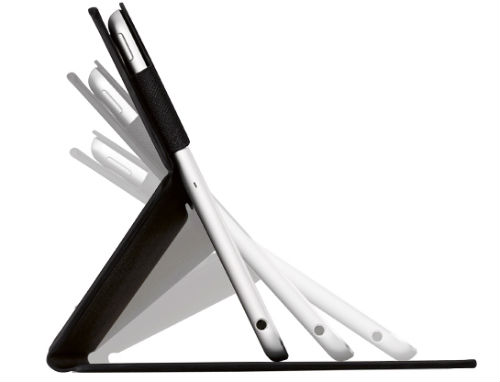 Skech also offers cases for other iOS devices such as the Flipper and the Fabric Flipper for the New iPad, plus various iPhone 4 and 5 cases. The website also lists an iPad mini Flipper case and Anti Glare screen protector, but they do not seem to be available at this moment.
If you're still shopping for the perfect iPad mini case, you might want to try our iPad mini case roundup for more options.