That's right folks. Apple will be adding Siri to iOS 6 for the iPad. This is according to a report in 9to5Mac which states that this fall, people will start talking to their iPads. Siri Assistant on the iPad will mark the first time a device besides the iPhone 4S features the technology.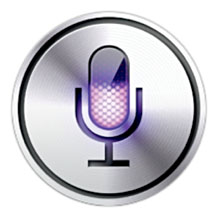 iPad 3 owners are already enjoying voice dictation capabilities on their devices with iOS 5.1, however the firmware upgrade will deploy full-featured Siri to the tablet computer later this year. Obviously iPhone-specific commands will be missing, but everything else including calendar management, contact searching, e-mail, maps, messaging, music control, reminders, Safari commands, weather, Wolfram-Alpha, and more will be accessible.
Siri is said to be in testing at Apple on the new iPad and the iPad 2 right now. Apparently, Apple will limit the general release to the iPad 3. The company slowly increased loads on Siri's servers by limiting the technology to the iPhone 4S, and they are expected to do the same by limiting Siri to the new iPad. After all, Siri is supposed to be learning and growing as it's used by more iOS device owners.
Unlike the iPhone 4S, Siri on the iPad 3 will not take up the whole screen. Since the display is significantly larger, the Siri window will only take up the bottom center of the screen when in use. Bringing Siri up for action involves holding the iPad home button, same as on the iPhone 4S. Of course you can access Siri from the home screen or lock screen. Debate over whether or not the iPad microphone would properly understand Siri is reportedly settled. The software will understand users just as well as it does on the iPhone 4S, regardless of the fact that iPad users hold the device further away when speaking.
Overall, this is an exciting development for iPad 3 owners and those thinking of purchasing the device. It's not clear exactly when Apple will announce its plan to bring Siri to the iPad. The company is expected to announce iOS 6 features at WWDC later this month, however the Siri announcement may not come until this fall, ahead of the iPhone 5 launch in October.