2K Games announced that Sid Meier's Starships will be released as a download-only title for the iPad, Mac and PC, according to a press release published on Monday by Polygon. Starships will feature "cross-connectivity" between 2K and developer Firaxis' other turn-based strategy title Civilization: Beyond Earth. This will allow players who own both games to build and command a planetary federation in the Beyond Earth universe.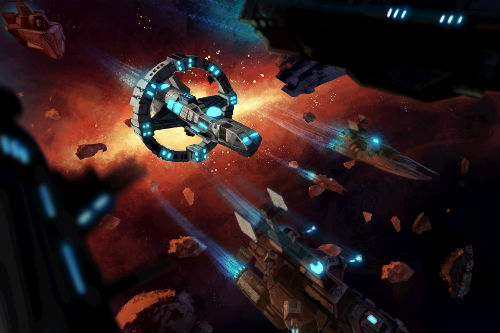 "When designing Starships, I was intrigued by the idea of exploring the next chapter in the story of Civilization: Beyond Earth. What happens after we colonize our new home and eventually build starships to take to the stars? What has become of our long-lost brothers and sisters from the planet Earth?" explained Sid Meier, director of creative development at Firaxis.
Meier said the goal of the game is to focus on "starship design and combat within a universe filled with interstellar adventure, diplomacy, and exploration."
Like Civilization games of the past, players will be able to research future technology and explore their surroundings in an effort to colonize the universe. The game will feature unique maps, combat missions and the ability to customize and command a fleet of different spaceships.
Sid Meier's Starships will be available in "early 2015".
Civilization: Beyond Earth is currently available on the Mac Store for $49.99. It is not available for the iPad at this time.