Griffin Technology is doing a little spring cleaning by offering 80% off of its DreamStand and PowerDock Dual chargers for iOS devices.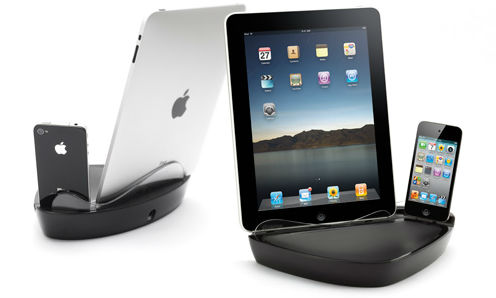 The DreamStand holds your iPad in both portrait and landscape orientation so you can easily watch movies or read while charging your tablet. The Dreamstand also features a USB port for charging a second device, and it accommodates most iPad cases. You can nab the DreamStand for the iPad 2 or 3 for only $10 via GriffinTecnology.com.
The PowerDock Dual charger makes a great nightstand companion by not only giving you a place to store your iPad but also a place to keep your change, keys and so on. The PowerDock Dual also charges both the iPhone or iPod, and gives you unobstructed access to your device's speakers so you can listen to music or play games while it is charging. The PowerDock Dual is also only $10 from GriffinTechnology.com.
The Griffin Spring Forward sale ends at 11:59pm CST on Sunday, March 9th, 2014.