Griffin Technology's Airstrap Case for the iPad Air is now 30% off when you use the promo code AIRSTRAP during checkout. The promotion starts today and is only available through Griffintechnology.com. This offer ends on Saturday (04/19/14), so make sure you take advantage of it now.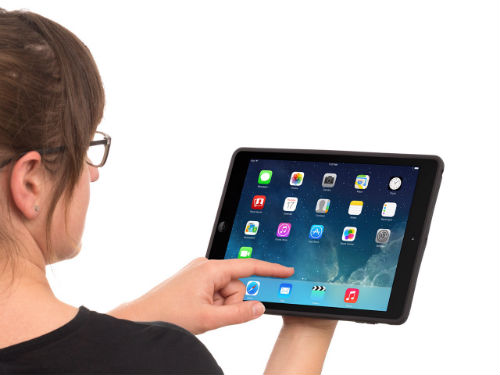 The Airstrap Case for the iPad Air features a built-in hand strap that allows you to hold your tablet with one hand. This is great for reading or when using your iPad on the go, since it frees up one hand for navigating the display. The case is a thick molded frame that protects your iPad from edge-to-edge, and it also includes contoured edges for an easier grip.
Using the promo code will drop the regular SRP of the Airstrap from $39.99 to $27.99. Don't forget to type the code "AIRSTRAP" into the "Discount Code" box under "Summery," after you add the item to your cart, and before you go click the "Secure Checkout" button.