Retailers and accessory makers will be looking to move inventory as we get closer to the release of the second-generation iPad Air and third-generation iPad mini. This is a great time for bargain shoppers who are looking to upgrade their Apple tablet or accessories. Make sure you bookmark our iPad Air deals page and follow us @TheiPadGuide for future sales.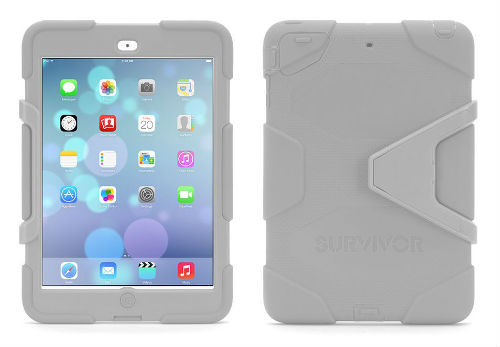 Griffin Technology is offering 25% off its Survivor Custom Case for the iPad mini. Customers can choose the color of the case's silicone wrap, Polycarbonate shell and built-in stand. The case is military-spec designed and meets all the requirements outlined in the US Department of Defense MIL-STD-810, according to Griffin. It promises to deflect "wind and rain" and protect against drops on concrete surfaces from 6'/1.8 m high.
You can save 25% by using the coupon code CSMINI on GriffinTechnology.com at checkout. The deal begins now and ends on 05/25/14.