Target is offering 15% off the first-generation iPad mini through its Cartwheel iOS app. You can also save an additional 5% when you use your Red card at any Target retail location. That's a total of 20% off the 16GB iPad mini, which makes it only $239. The Target Cartwheel deal ends on March 29, 2014, so you need to act now.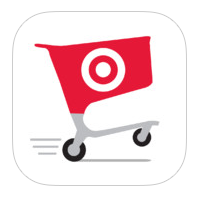 You can also save 10% on any iPad Air model with the app, and apply the 5% Target Red card bonus to any in-store purchases. Taking advantage of both discounts will allow you to nab a 16GB Wi-Fi iPad Air for only $425. This deal also ends on March 29, 2014
The Cartwheel by Target app is free to download and offers hundreds of discounts on various retail items. Users can use the app to find deals from 5% to 50% off, then add them to their personal Cartwheel barcode. The app can then be used at any retail location while checking out. Target Cartwheel deals can also be stacked on top of other coupons.
Cartwheel by Target is compatible with any device running iOS 7.0 or later.