Griffin Technology is holding another site wide sale. This time the accessory maker is offering 20% off all its products in celebration of Mother's Day. This deal ends on April 27, 2014.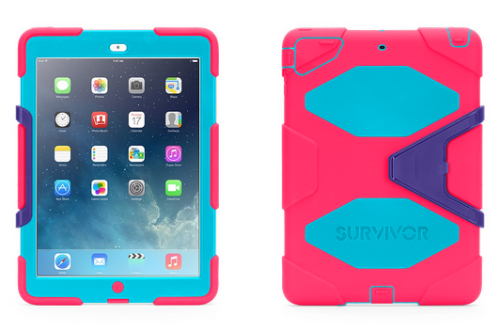 Griffin offers a wide variety of iPad, iPad mini and iPhone accessories. Here's a quick look at some of their noteworthy iPad cases. Most of these cases are available for the second generation iPad and later, including the iPad Air and iPad mini.
Survivor Custom Case (pictured above): The Survivor Case for the iPad not only allows you to select your own color scheme, but it promises to meet conditions outlined in US Department of Defense MIL-STD-810. This means it will protect your iPad from drops, bumps or whatever you throw at it. It also deflects wind and rain and keeps all your ports debris free. The Survivor Case is $79.99 for all 9.7‑inch models and $59.99 for the iPad mini.
Survivor Play: The Survivor Play for the iPad is geared towards users who like to play games on their tablet. It is crafted from tough silicone to absorb vibration, and it is designed to give users a better two-handed grip on their device. Other features include extra padding at the corners, rubber button covers, and an adjustable shoulder strap. The Survivor Play is $39.99 for the iPad Air only.
KaZoo Case (pictured below): These cute cases for the iPad mini are made of a soft silicone and have feet so you can easily keep your iPad upright. The retail for $39.99 and are available in Fox, Giraffe and Panda.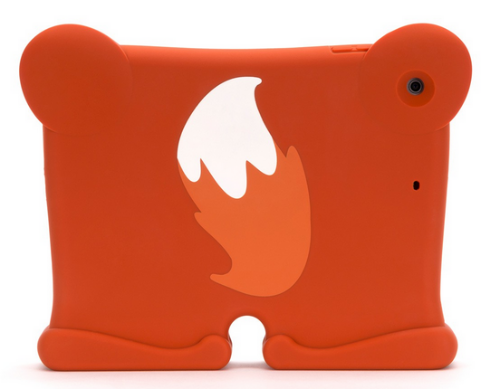 You can save 20% on all the these iPad cases and more at GriffinTechnology.com by using the promo code MOM20 at checkout.