An official from Samsung told the Korea Times that Apple is planning to buy around $11 billion in parts from the Korea-based supplier in 2012. Part of the deal will include components for the rumored iPad mini. The unnamed Samsung employee said their deal with Apple is expected to increase from around $9.7 billion to $11 billion when Apple releases a smaller iPad at the end of the year.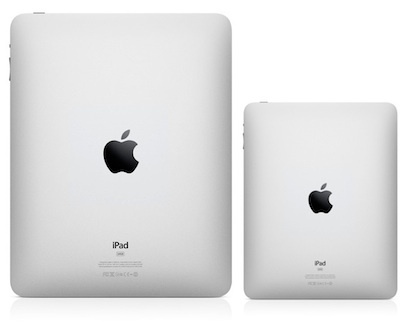 A source in the supply chain told the DigiTimes on Monday that Pegatron Technology has been chosen to assemble the iPad mini instead of Foxconn. The same source said that the iPad mini will not feature the same Retina display technology as the iPad 3, but will most likely feature IPS/FFS panels manufactured by LG Display and AU Optronics.
Many believe Apple will release a 7.85 iPad before the end of the year to compete with the Amazon Kindle Fire and other rumored 7-inch Android tablets. While some of the rumors have been contradictory to each other, one thing remains the same: they will not go away, even after the release of the iPad 3. Technology Business Research analyst Ezra Gottheil told Computer World in February that he believes producing a 7.85 inch tablet has always been in Apple's plan.