According to the DigiTimes, Apple is revising the new iPad's battery and dual-LED bar to fix the overheating problem investigated by Consumer Reports in March. Various tests revealed that the iPad 3 runs hotter than the iPad 2, however, Apple claimed that the new iPad is operating within its requirements.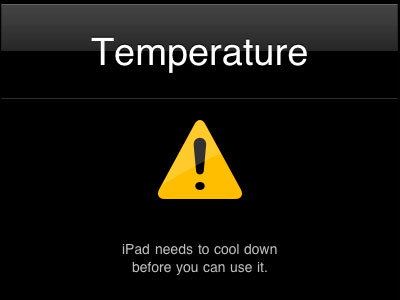 Unnamed supply chain sources revealed today that Apple is revamping the iPad's battery in an effort to reduce the heat emission. If the reports are true, the tweaked iPad will be "slightly lighter and thinner than previously designed."
The DigiTimes also reported that Apple is switching back to a single-LED backlight to address the overheating problem.
"The extra LED is reportedly adding to overheating and that using one LED will help solve overheating issues since more backlights along with more power to heat those backlights is causing overheating."
Returning to a single-LED backlight reportedly will not affect the clarity of the Retina display.
It was also reported last week that Apple has tapped Sharp to manufacture IGZO (indium gallium zinc oxide) panels for the new iPad design.