Avernum 2: Crystal Souls is now available for the iPad. In the game players control a party of up to four characters who must defend the subterranean land Avernum from the evil the Empire. The iPad version of the game is a port of the 2015 reboot which was released to OS X and Microsoft Windows in January. The first three games in the series were originally released under the title Exile by Jeff Vogel of Spiderweb Software in 1995.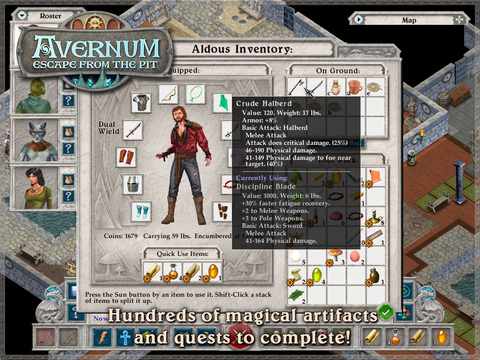 In Crystal Souls, players must find a way to stop the Empire from retaking control of Avernum. Players can train their characters in 28 different skills and utilize over 60 spells to help defend the alien civilization who live in the many caves and dungeons beneath the surface world. The game features 100 towns and dungeons to explore, multiple alien cultures to encounter and hundreds of magical artifacts to collect. Avernum also includes 50 hours of gameplay with three separate game-winning quests and a dozen of side quests to complete.
Avernum 2: Crystal Souls HD is available now on the Apple App Store for $9.99. The game is a onetime purchase with no additional IAPs or hidden fees. Avernum supports the iPad only running iOS 7.0 or later, and it is rated 12+ for infrequent/mild cartoon or fantasy violence.