Slitherine has launched another simulation game for the iPad. Instead of its typical war title the video game publisher has released Buzz Aldrin's Space Program Manager. The game allows players to take on the role of Director for either NASA or the Soviet Space Agency in the 1960s.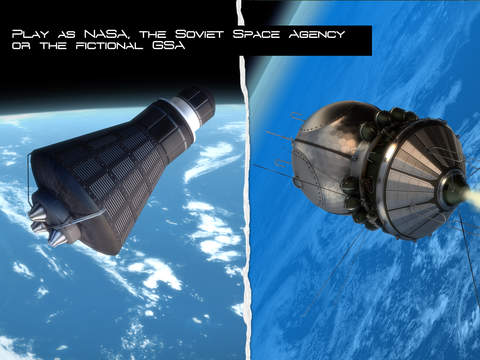 In the campaign mode players can choose to recreate the famous "space race" between the Cold War rivals, or play as the fictional Global Space Agency (GSA). The NASA vs.USSR campaign allows players to build their own space agency from the ground up by assembling a team of Scientists, Engineers, Technicians (SET), Flight Controllers and Flight Crews. Players can also recreate famous space programs and launch missions such as the Sputnik satellite, and manage other aspects of their space agency while dealing with political pressure to beat their rival to the Moon.
As the GSA players will be able to complete short-term goals issued by different governments from around the world. The GSA campaign is geared towards players "who prefer a game experience focused on exploration instead of competition," according to the official App Store description.
Buzz Aldrin's Space Program Manager also features a sandbox mode that removes all restrictions, and a versus option that allows players to play other players using Slitherine's cross platform PBEM system.
Buzz Aldrin's Space Program Manager is available on the App Store for $9.99. It supports all iPad models running iOS 6.0 or later.
This is the third strategy title Slitherine has released this month, starting with Hell: Fight for Gilrand on March 3rd.