Q*bert and his pals have found a new job and are no longer homeless! The little orange guy, last seen begging for food in Wreck-It Ralph, is teaming up with new friends for Gonzo Games and Sideline Amusements' Q*bert Rebooted. The game will offer two game modes: Q*bert Classic and Q*bert Rebooted.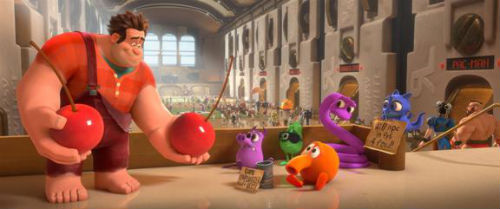 The Classic mode will feature "2D gameplay on an isometric pyramid", and the Rebooted mode will offer an updated 3D version of the game with new enemies, according to Polygon. The game will also include new power-ups, traps and new playable characters named Q*zard, Q*bertha, Q*bot, Q*zilla, Q*tee, Q*knight and Q*nicorn. The classic Q*bert villains Ugg, Wrong Way and Coily will also be making appearances alongside new enemies Homer and Uppercut.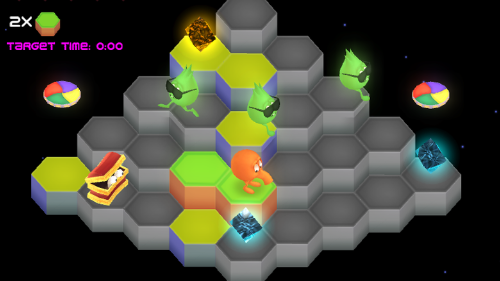 Q*bert Rebooted will be available for Mac, Windows and Linux before it makes its way to iOS, Android and Amazon devices. The game will will be available for download through Steam for $4.99 on July 8.