Ubisoft has announced that the Prince of Persia: The Shadow and The Flame remake is coming to iOS and Android devices on July 25. The team of developers behind the remake released a video diary chronicling what it took to update the classic 1993 game for mobile devices. Akshay Paul, Product Manager of The Shadow and The Flame, described the game as an "easy to handle but challenging to master" version for touchscreens.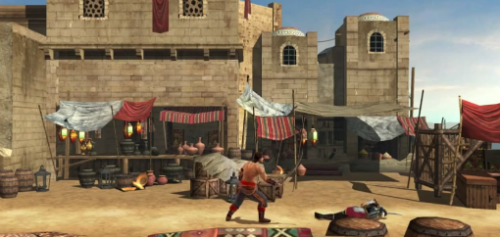 Some fans are already questioning why Ubisoft decided to remake the game instead of releasing a new version for PCs and consoles. The consensus seems to be that the Prince of Persia franchise won't be able to compete with Assassin's Creed. However, porting retro games to mobile devices is currently a popular trend with game publishers.
Ubisoft did not announce the price for the mobile version of the game. You can stay updated on The Shadow and The Flame by following the Ubisoft YouTube page. The video posted below is titled "Prince of Persia The Shadow and the Flame -- Dev Diary 1," suggesting there will be more videos to follow.