The popular high resolution WinterBoard theme ayecon is coming to the iPad. Ayecon adds amazingly detailed icons to your jailbroken device's Home Screen. This will be the first time the theme is available for the iPad since it requires a high resolution display to work. Unfortunately this means it will only support the new iPad.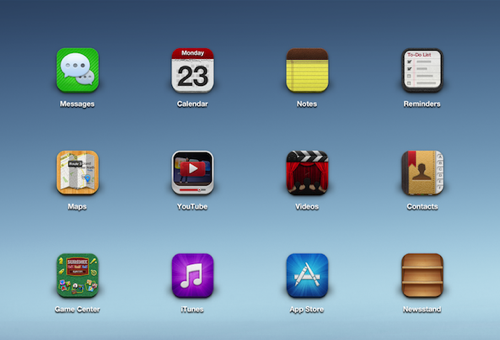 Ayecon includes themes for all of your stock icons, popular third-party apps, jailbreak apps, the status bar, the wallpaper, Notification Center, plus more. The detail ayecon adds to your iPad's interface must be seen in person to truly appreciate it.
The new iPad theme will be available on August 3rd for $2.99. If you already own the iPhone version the price will be reduced to $1.99.
[via iDownloadblog]