The social photo sharing website Pinterest is now available on the iPhone, iPad and Android devices. The apps are available for download through Pinterest.com or via Apple's App Store and Google Play. Kindle Fire owners will be able to download an Amazon version via Amazon's app store later this week.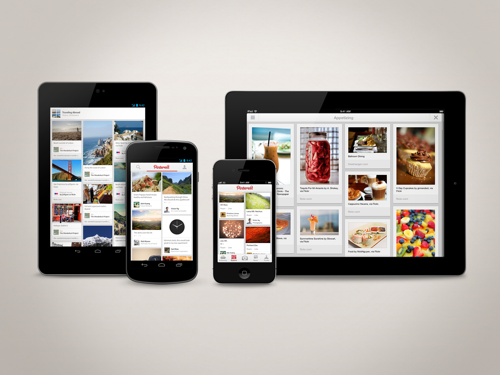 The Pinterest app allows users to share their photo collections with other users by creating theme-based image collections. The faster, redesigned iPhone version offers a new 2-column layout so users can see more pins. The iPad version allows users to easily swipe through pins, and see what others are pinning from their favorite sites. Users can login or register with Facebook, Twitter or just an email address.
The Pinterest app is free for both the iPhone and iPad. It requires iOS 5.0 or later.