The sketching app Paper by FiftyThree has been updated with new features including the ability to backup all your journals for free. A user's journals will now automatically be saved every time they log in to their FiftyThree account. This will allow anyone to restore any sketches in the event that their iPad becomes lost or stolen, or a sketch is accidentally deleted.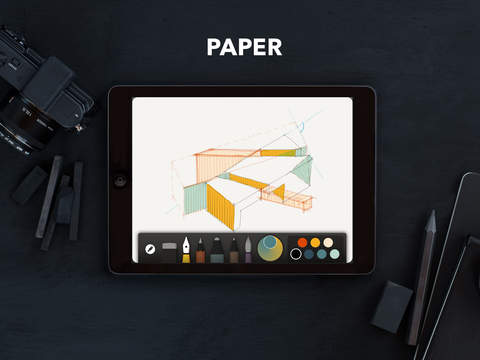 Version 2.4.1 of the app also includes a new Activity Center. This new feature allows users to keep track of all their Mix activity. Mix is the app's social networking service where users can share and collaborate on projects. In Activity Center users can now see who remixed and starred their work and view who is following them all in one place.
FiftyThree recently made all its original sketching tools free through the Paper app. The tools, such as Mixer, were originally only available as $2 in-app purchases. The app itself is also free to download on the Apple App Store.
The Paper app was designed to work with FiftyThree's iPad stylus Pencil. The stylus is available on Amazon.com or FiftyThree.com starting at $49.95.