Sproing Interactive's turn-based strategy game Panzer Tactics has been remade for the iPad by bitComposer Games. The original title was released to the Nintendo DS in 2007. Panzer Tactics HD is a World War II tactical game where players can control either the Soviet Red Army, the German Wehrmacht or the Western Allies in three separate campaigns. The initial $4.99 download fee nabs you the single-player German army campaign. The other two campaigns featuring the Soviet army and Western Allies can be purchased separately as in-app purchases.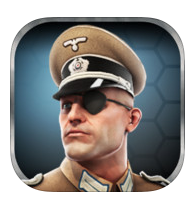 The full version of Panzer Tactics HD features 33 historical missions, over 150 sea, land and air units for you to command and 33 heroic officers to motivate your troops. The original game was met with mixed reviews due to its sloppy multiplayer modes, but its single player campaigns were mostly praised by video game critics. The iOS version of the game promises to deliver an intense battle simulation where "mistakes are mercilessly exploited and punished".
You can unlock the full version of the game by purchasing the $6.99 "Campaign Bundle" or each campaign individually for $3.99.
Panzer Tactics HD is now available for the iPad only on the Apple App Store. It requires iOS 6.0 or later and is rated 12+ for "infrequent/mild realistic violence".