The free-to-play puzzle game Pac-Man Monsters is now available for both iOS and Android devices. The game looks and feels a lot like Final Fantasy but with Pac-Man-inspired characters. Players must lead a party of pac-people to restore peace to Pac Land after it is invaded and looted by a new enemy.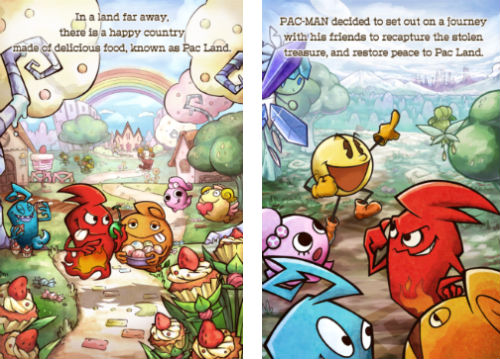 The official App Store description claims the app is for people who are "looking for easy to play games," but Pac-Man Monsters is really involved. The tutorial itself takes forever to explain all the parts of the game which includes leveling up characters, assigning skills, hatching new heroes and so on. It seems like you spend more time setting things up than actually playing the game itself. While this isn't really a bad thing, especially if you enjoy RPG games, the actual game play isn't really that inspiring.
The battle scenes involve a kind of match-three system where you swipe a line of different colored pellets to inflict damage on your enemies. The goal is to create a chain of like colored pellets to increase your attack. The pellet board also includes power pellets and ghosts from the original Pac-Man game which you can eat for more power.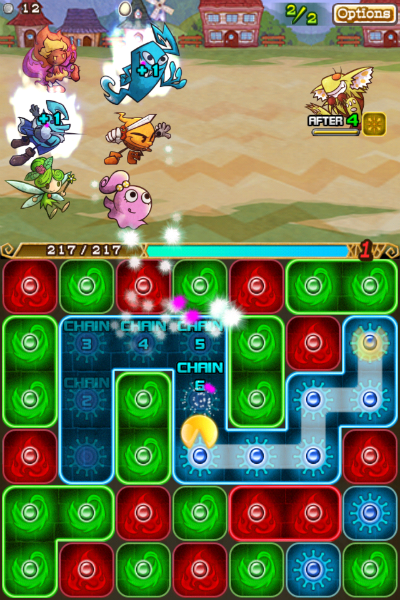 Pac-Man Monsters is not for non-patience people. It takes quite some time to get things rolling and it does feature a lot of waiting around for things to load.
The game is available now for free on the Apple App Store and Google Play. Pac-Man Monsters does include in-app purchases.