Bandai Namco today has released its newest mobile Pac-Man title to the Apple App Store and Google Play. Pac-Man Friends was originally announced alongside Bandai Namco's new collectible card game, Outcast Odyssey, and its mobile port of Pac-Man Championship Edition DX at San Diego Comic Con a few weeks ago.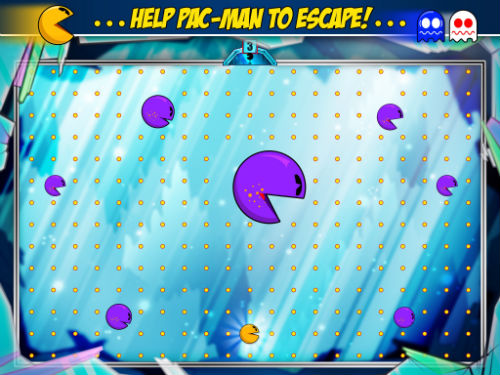 Bandai Namco describes the game as an "original arcade-style action-puzzler". As the title suggests, Pac-Man Friends features all your favorite characters from the franchise, plus 95 levels across seven different worlds. The goal of the game is to rescue 8 of Pac-Man's friends from Ghosts' Castle while trying to avoid Pinky, Inky and its other ghostly inhabitants.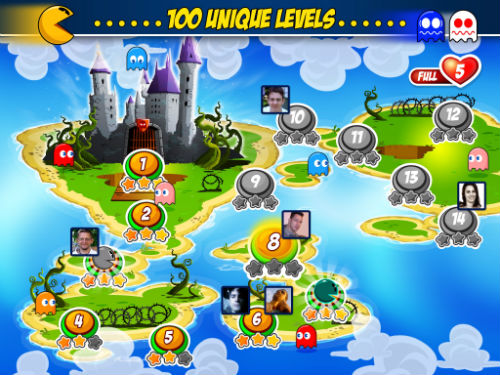 The game also features the ability to challenge friends to see who can get the highest score, daily rewards, 5 different control modes, new power-ups and "retro-inspired artwork".
Pac-Man Friends is available for $4.99 on the App Store and for free on Google Play. The game supports all devices running iOS 7.0 or later.
"Pac-Man Friends is a new, original fast-paced game using classic Pac-Man characters! With simple tilt controls, you can maneuver Pac-Man through progressively challenging mazes to rescue his friends from the Ghosts' Castle! Steer clear of Blinky, leader of the gang, along with his fellow ghosts Pinky, Inky, and Clyde and all new obstacles or you'll lose a life. Grab the flashing Power Pellets to temporarily turn the tables and gobble up those pesky ghosts! Find and munch fruit for big points!"