Microsoft today updated its OneNote app to version 2.9. The refresh includes handwriting support and optical character recognition (OCR). The handwriting feature allows users to use their iPad to jot down, highlight and color-code notes, sketch or just doodle. Users can just tap the new Draw tab to access the new handwriting option which includes 3 digital writing tools (pen, marker, or highlighter), four classic pen colors and a color wheel for an additional 16 colors. The OneNote app also now features stylus support with palm rejection.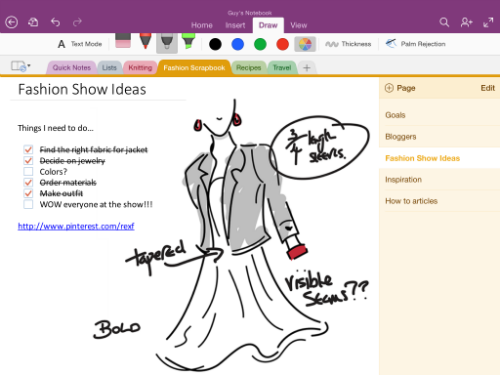 OCR allows users to search for scanned documents or images with text within any version of OneNote. For example, if you scan a receipt into OneNote using the online version you will then be able to search for it later using your iPad. Microsoft says any image will "start showing up in search results typically within a few minutes" of being added. OCR can also recognize "printed text in many languages," according to the official Office Blog.
Microsoft OneNote for iPad is available for free on the App Store. It supports all iPad models running iOS 7.1 or later.