Tablet fans waiting for a smaller, more affordable iPad will have to wait a little longer. Apple did not announce the rumored 7-inch iPad as some hoped, instead they announced the long-awaited iPhone 5, a 2.5-inch iPod nano, and fifth-generation iPod touch on Wednesday in San Francisco.
iPhone 5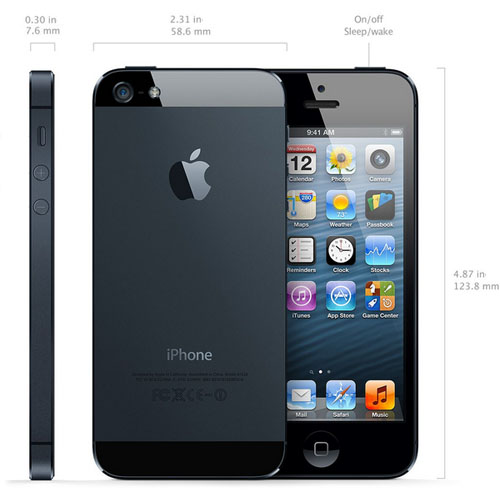 There weren't many surprises during the iPhone 5 presentation as most of the next-generation rumors finally turned out to be true. The iPhone 5 does feature a hybrid metal and glass back, 4G LTE speeds and a larger 16:9 ratio in-cell touch display. Apple managed to make the new iPhone lighter and thinner without sacrificing battery life, and added a new and faster A6 processor. The iPhone 5 also stayed the same in price. The 16GB model will cost $199, the 32GB model is $299, and the 64GB version is $399. The iPhone 4S was reduced to $99, and the iPhone 4 is free with a new contract. Pre-orders for the iPhone open on September 14. Full shipping and availability will commence on Friday, September 21, and iOS 6 drops on September 19.
Here are some key iPhone 5 features not leaked prior to the Apple event:
A sapphire crystal camera lens
Distinct slate and silver aluminum coloring on the black and white models respectively
44 percent better color saturation in the display
Cellular data to support DC-HSPA in addition to LTE
Camera combines multiple pixels to gain two f-stops (better low light performance)
40 percent faster photo capture
Snap still photos while recording video
Three microphones installed
Improved speaker design with five magnets (20 percent smaller yet sounds better)
The moniker "Lightning" to refer to the new 8-signal dock connector
Completely redesigned earbud headphones
iPod nano (7th Generation)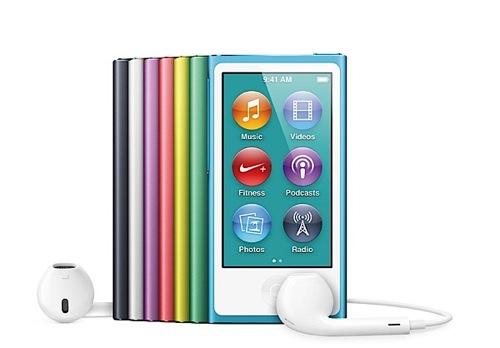 The seventh-generation iPod nano is 38-percent thinner and features a 2.5-inch multitouch screen. It features Bluetooth radio for wireless streaming support, inbuilt pedometer and Apple's new smaller Lightning dock connector. Apple also promises an improved 30 hours of playtime. The iPod nano will be available in seven colors in October. The 16GB model will set you back $149.
iPod touch (5th Generation)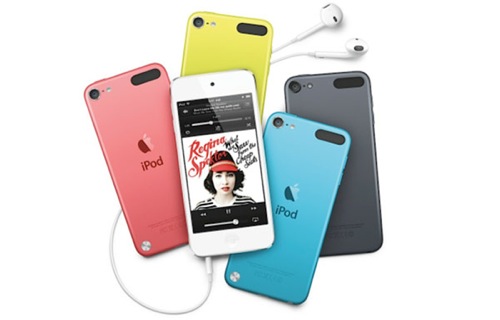 The new iPod touch is the thinnest iPod touch ever at 6.1mm and 88 grams. It features a 4-inch display, a 5 megapixel iSight camera with 1080p HD video recording, Apple's A5 chip, Wi-Fi FaceTime support and Siri. The iPod touch will be available in a 32GB model for $299, and a 64GB model for $399. Pre-orders for the new iPod touch in pink, yellow, blue, white and silver, black and slate begin September 14. The last-generation iPod will also stick around in a 16GB model for $199 and a 32GB version for $249.