Just in time for pre-season, NFL Now has hit the App Store. The new app "delivers a personalized video stream of your favorite NFL teams, players and coaches right to your iPad or iPhone," according to the official App Store description. The app also promised to deliver hundreds of videos based on your personalized tastes and real-time in-game highlights.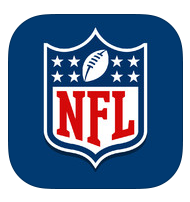 The app is free to download but premium access will cost users from the U.S., Mexico and the U.K. $1.99 a month. NFL fans in the rest of the world will have to shell out $4.99 a month for full access. The service is also now available as a new channel on Apple TV.
NFL Now the app supports all devices running iOS 7.0 or later.
Other features include: Original NFL Now content, premium instant highlights service during the game window, special content produced by individual NFL teams, access to NFL Film, NFL.com and NFL Network content and live press conferences.
This is also a good time to download your preferred Fantasy Football draft kit for your iPhone and iPad. Most of the popular apps, such as NFL Fantasy Football Cheat Sheet & Draft Kit ($4.99) and ESPN Fantasy Football (Free), have been updated for the 2014 season.