Some would say the cameras on the iPad 2 could be improved by shutting them off. When Apple launched the original iPad, much speculation surrounded the question of whether or not a front-facing camera would make its way into the device. In an apparent last-minute design change Apple did not ship the first generation iPad with a camera at all.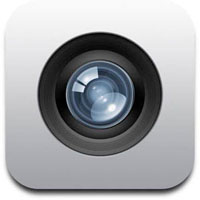 The iPad 2 has two cameras, however despite the ability of the rear camera to record HD video, the quality of the still photos pales in comparison to other iOS devices including the iPhone 4 and iPhone 4S. Some have complained about the awkward shape of the iPad 2 for taking photographs and the low resolution of the images. So what's next for Apple's tablet in the camera department?
Rumors have been swirling for some time around improved cameras on the next iPad. Whether it's called the iPad 3, iPad HD, iPad Pro or something entirely different, the device is almost certain to have better imaging equipment installed. Leaked case designs point to different camera components and a slightly thicker profile. A Retina display with higher resolution means photos taken with the next iPad should also be higher resolution when captured on the device.
Apple recently launched all-new optics on the iPhone 4S. It's possible some variant of this system or the camera on the iPhone 4 will make its way into the new aluminum case design on the next iPad. iLounge reported some time ago that the front facing iPad 3 camera would be HD, making FaceTime even better looking.
OmniVision, an Apple component supplier, continues to reveal new compact imaging sensors for mobile devices. As the technology gets better and more miniaturized, Apple can pack more features into a smaller package. Look for the next generation iPad this spring to take a leap forward in the camera department, much like the iPhone 4S did last fall.