The official movie tie-in for Transformers: Age of Extinction is now available on the App Store. The game is another endless runner title. I'm not sure why all games based on movies go this route, but this seems to be current trend. Transformers: Age of Extinction is free and supports all iOS devices running iOS 7.0 or later.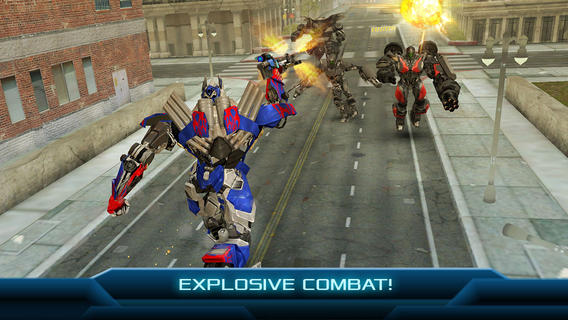 Here are this week's games and apps released for the iPad through 06/15/14 to 06/21/14. Apple's Free App of the Week is Fish Out of Water. This is an odd choice by Apple, since Halfbrick Studios already made all their games, including this one, free on the App Store two days ago.
Also in iPad gaming news, Wikipad announced the first MFi gaming controller created for the iPad mini. The Gamevice will be available sometime in 2014. Pricing is unknown at this time.
Star Wars Scene Maker (Free) - Disney's new iPad app allows Star War fans to create their own scenes using 3D environments, characters, dialogue and music straight from the films. The app also features Darth Vader, Rebel Pilot, or Storm Trooper voice filters so you can create your own dialogue.
Adobe: Photoshop Mix, Real Tools for Drawing, Sketch (Free) - Adobe released a variety of free tools for the iPad and a Lightroom app for the iPhone. You will need Adobe Lightroom 5 and a subscription to one of Adobe's Creative Cloud services to utilize the iPhone app.
All of the new Adobe apps are basically just expansions of existing Adobe services for the iPad. For example, Adobe Photoshop Mix allows you to "combine the power of Adobe Photoshop software with the convenience of mobile for a creative, easy-to-use photo editing experience on your iPad".
Noteworthy Universal iOS Releases
- LEGO's Marvel Super Heroes: Universe in Peril ($4.99) An iOS port of the Nintendo DS version
- Dungeon Gems (Free) Gameloft's match-three RPG
- Birzzle Fever (Free) Match-three arcade game from the popular Halfbrick Studios
Music Apps
- Random Composer ($3.99) Writes random segments of music in 16 separately configurable tracks