Here are this week's iPad only releases for 06/01/14 to 06/07/14. Click here for a complete list of universal apps, games and jailbreak tweaks released to the App Store and Cydia this week. Apple's Free Game of the Week is Republique. The game will be available for free on the App Store until 06/12/14.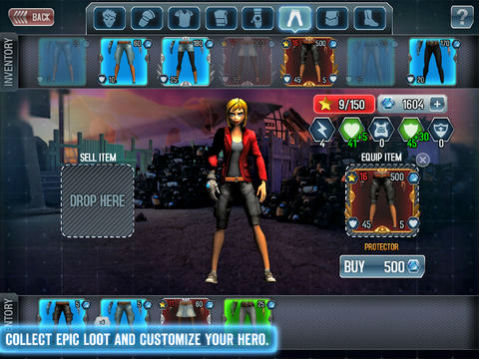 Linkin Park Recharge - Wastelands ($2.99) - The '90s rock band Linkin Park has released a 3D shooter called Wastelands for the iPad. The game gives fans exclusive access to the first single of the new album "The Hunting Party" due mid-June.
In Wastelands, players are part of a resistance against a race of genetically engineered bio-mechanical androids who control the post-apocalyptic future. Players must navigate the planet while completing missions to deprive the Hybrids of the energy they need to survive. Wastelands features over 50 missions and the ability to unlock songs from the new Linkin Park Album as you play.
Democracy 3 ($9.99) - Democracy 3 is a strategy / simulation game for die hard political fans. The game allows players to control their own virtual country by tackling issues such as crime, climate change, terrorists and so on. Positech Games promises this is the "most sophisticated political strategy game ever created".
In case you missed it, Disney last week released an iPad-only karaoke app featuring 9 songs from the original Frozen soundtrack. The app allows you to record your voice with the original instrumental tracks and then upload them to your iTunes library. Disney Karaoke: Frozen is available now for $7.99 on the App Store.
Music Apps
- Oscilab: $4.99 (50% Off - Launch Sale) Oscilab is an "innovative wave oriented sequencer that lets you make unique loops and sounds with simple gestures."