Here are the most noteworthy games released for the iPad through 06/08/14 to 06/14/14. Apple's Free App of the Week is ReadQuick. This app will be free on the App Store until 06/19/14. In case you missed the memo, Angry Birds Epic, a free RPG game based on Rovio Entertainment's hit franchise, was released for all iOS devices this week.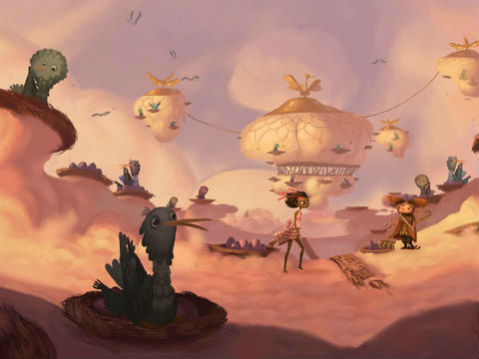 Broken Age ($9.99) - The first title from Tim Schafer (The Secret of Monkey Island) in 16-years, Broken Age is a point-and-click adventure game that follows two teenagers named, Vella Tartine and Shay Volta. Act 1 of Broken Age is available now on the App Store, and Act 2 is set to launch as an in-app purchase in the future. Here's the synopsis from the official App Store description:
Broken Age is a timeless coming-of-age story of barfing trees and talking spoons. Vella Tartine and Shay Volta are two teenagers in strangely similar situations, but radically different worlds. The player can freely switch between their stories, helping them take control of their own lives, and dealing with the unexpected adventures that follow.
Qvadriga ($9.99) - Manages your own chariot racing team in ancient Rome. Features historically modeled circuses, turn-based gameplay (static) or continuous real time action, and a huge campaign system.
Blood & Laurels ($2.99) -

It's the eight hundred and twenty first year of the city of Rome, a year of bad omens and unrest under a bloodthirsty Emperor. Marcus is concerned with two things: his poetry, and keeping his patron Artus happy. But when Artus sends him to ask a secret question of an oracle, Marcus is forced to get involved -- with conspiracies, politics, and a woman he is trying to forget.
Unread for iPad ($4.99) - An RSS reader for the iPad.
Music Apps
HarmonyWiz ($4.99) An advanced harmonic generator which can create multi-part harmony, all just from inputting a single musical line.