As we predicted, World Zombination is a freemium title, but it seems to be getting decent marks from App Store customers with a 4 star rating from 330 reviews. In the MMO players can choose to destroy cities as zombies, or save other survivors as humans. Both sides can recruit, train and level-up new units to grow their army. The game features 50 unique units, Player versus Player combat and over 50 single-player missions. World Zombination is now available for all iOS devices on the App Store.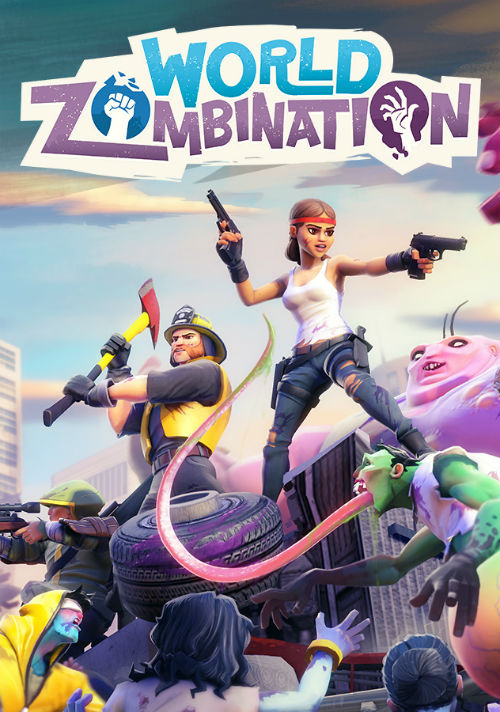 Here are this week's most noteworthy iPad app releases for 02/15/15 to 02/21/15. Apple's Free App of the Week is Duet Game. The Australian puzzle game will be free on the Apple App Store until 02/26/15. Also don't forget to check out our App Store recap every Saturday for all the weekly universal releases, jailbreak tweaks, App Store news and important app updates.
Timelines: Assault On America (Free)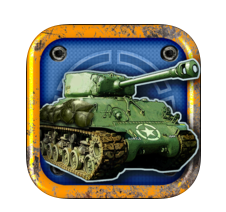 Timelines: Assault on America is a fictional WWII Real Time Strategy (RTS) game that asks the question; "What if Germany invaded the United States?"

Timelines is a fictional WWII Real Time Strategy (RTS) Strategy game that takes place on American soil. Designed for tablet play with brilliant high quality graphics.

Gamecenter account required
Optimized and recommended for tablet

Features:
- 12 missions culminating in the battle for Washington D.C.

- 4 player co-op multiplayer: choose between 9 playable countries USA, UK, France, Russia, Japan, German, Hungary, Romania, and Czechoslovakia

- Multiplayer modes include, Player versus Player and Player vs A.I.

- Cross Platform multiplayer iOS/Mac/Android/PC/Linux

- 20 unit types per nation upgradeable for all infantry and vehicles (200 usable upgrades) Tanks, Trucks, Commander Vehicles, stationary guns, and much more

- Defensive tactics include minefield planting, stationary turrets, and anti-tank assault

- Airstrike capabilities for offensive special attacks

- Learning AI that adjusts to the player's skill level

- Elevated terrains allowing for multiple strategic tactics

- Available in English/French/Italian/German/Spanish/Russian

Audio engine : FMOD Studio by Firelight Technologies
-Circuits- ($0.99)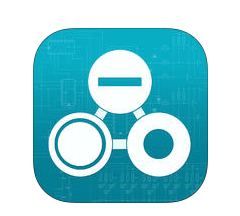 ------- THE GAME ---------------------

Digital Tentacle presents Circuits : A musical based puzzle game.

Simple in concept, but very challenging and rewarding, Circuits is a puzzle game that requires careful listening to complete each level.

The goal of Circuits: piece together the different parts of a song. Sounds easy, but maybe not.

As we love music, we wanted to make a game that gives the player an insight into how music is created and makes listening the core part of the experience. Packed with beautifully designed minimal graphics, in order not to disturb the focus of the game, and right now 25 different songs for the player to reconstruct.

So if you like music, you will like Circuits.

------- FEATURES ------------------------

• Engaging gameplay that gives an insight into music creation for players.
• A soundtrack mix of electronic ambient, dubstep, and epic orchestra composed by David García (Deadlight, Rime, etc)
• Beautiful minimal design.
• And a Turbo.
Bird Assassin (Free)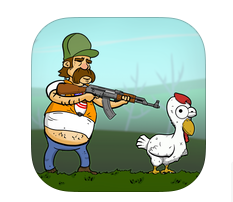 Birds murdered your Pa! His final wishes are for vengeance.
Take your Pa's rifle and kill as many birds as you can to avenge his death. Battle a variety of enemies and bosses on your quest to kill the bird that murdered your Pa.

Visit GunMart between levels to upgrade your guns. Purchase an Auto shotgun to kill multiple birds with one shot, or use the MiniGun to concentrate fire on a single bird.
SoundScaper - An experimental sound mini lab ($5.99)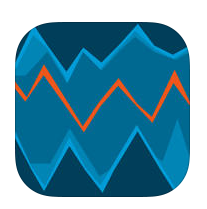 SoundScaper is an experimental sound mini lab for creating unusual soundscapes, atmospheric textures, drones, glitches and noises based on circuit bending ideas.

With this application you can easily experiment with creating new and unusual sounds from ordinary samples. For sound designers and those interested in creating ambient or experimental electronic music, with filtering and mixing of up to three oscillators, you can create excellent soundscapes, textures and drones for your music or for movie soundtrack or entertainment apps and games.

The oscillators, based on simulating schematics of actual 8 bit lofi sound playback chips, have circuit bending like controls that are ideal for making glitches, noises, crackles and granular sounds. Combined with the filtering and spatial mixing options, you can expand these sounds to deep and atmospheric textures. Finally you can add motion and continuous changes to your sounds via low frequency oscillators which can control the filter and mixer parameters.

Controls based on shorting and modifications of standard circuits of sound generating devices usually give random and unpredictable changes that can be very creative. The emulation of these kinds of controls within SoundScaper are very similar to the circuit bending principle but, additionally, have several advanced functions that are not easy to realize in actual devices. This allows you to make any changes in the virtual circuit on the fly and immediately hear the new sound without fear of the kinds of damage that might occur in a real device as a result of a failed modification.

What's inside:

● Three sample-based oscillators with circuit bending like controls.
● Three LP, HP, BP filters and two range delay for each oscillator.
● Spatial mixer/reverb with side and distance for each sound source.
● Three low frequency oscillators for automation mixer and filters.
● Possibility to randomly generating parameters for each oscillator.
● Built-in library of natural samples grouped by categories.
● Scenes for storing and loading all operation parameters.

Additional features:

● Possibility to download additional samples in different audio formats.
● Uploading samples thru Web access, audio clipboard, from another app and iTunes.
● Different color schemes available for the user interface.
● Detailed application description.
● Supports Audiobus with "State Saving" feature.
● Inter-App audio compatible.