Just a quick reminder that the Apple "Spring Forward" event will be available as a live stream on Monday, March 9 at 10 a.m. PDT. You can watch the event live on your iOS device or desktop using Safari at Apple.com. Apple is expected to reveal more details about the Apple Watch and possibly announce its new MacBook Air at the event.
Here are this week's most noteworthy iPad app releases for 03/01/15 to 03/07/15. Apple's Free App of the Week is Temple Run: OZ. The endless runner will be free on the Apple App Store until 03/12/15. Also don't forget to check out our App Store recap every Saturday for all the weekly universal releases, jailbreak tweaks, App Store news and important app updates.
Arnhem: Airborne Assault ($1.99)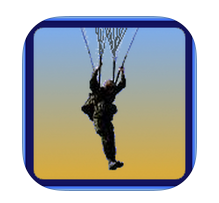 Arnhem: Airborne Assault is a hex and tile turn based war game based on Operation Market Garden.

- Control over 100 units of 7 distinct types
- Cross-platform online multiplayer or pass and play
- One to four players
- Four different scenarios
- Simple to understand, great for beginners
- Complex mechanics provide a challenge for experienced players
- Turn based strategic action

Can you overcome the odds and capture Arnhem Bridge? Find out in Arnhem: Airborne Assault.
Vietnam...'65 ($9.99)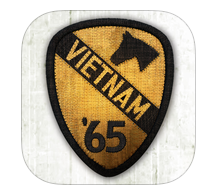 It is 1965 and the US ground war in Vietnam is in full swing. As a US Army commander, wage a counter-insurgency (COIN) war to secure the Ia Drang valley, on the border with Cambodia.

In order to win the Hearts and Minds of the local population you will need to search for and destroy the Vietcong (VC) insurgents, who infiltrate from the Ho Chi Minh trail and destabilize the province by intimidating the locals, laying mines and ambushing your forces.

The insurgents also have a bigger brother, the North Vietnamese Army (NVA). This well trained, conventional army have much wider ambitions than the VC, they want to take total control of the valley, a stepping stone to unifying North Vietnam with the South under communist rule.

The NVA conducts operations from across the border, primarily aimed at supporting the insurgency and launching offensives when the time is right.

To carry out your COIN mission, co-ordination of ground troops, special forces, artillery, mechanized units, training of local forces (ARVN) and airmobile assets is essential, but of greater consequence is winning the support of the local population. With greater co-operation from the local inhabitants comes the reward of intelligence, a key factor in COIN warfare.

The war is not fought in isolation, so as the commander of the US forces, you will have the added complexity of managing the support for the war back home, should you the lose the Hearts and Minds of the American people, the war will also be surely lost.
This is a game that captures the true essence of the Vietnam War, where airmobile operations are paramount, fire support bases play a critical role and air strikes can save the day.

Rise through the ranks and watch your personalized uniform transform from a junior Lieutenant to General as you relive the Vietnam War.

Features

- Hearts and Minds victory conditions
- Political support model
- Full range of US units including transport helicopters, APC's, armor, Gunships, Engineers etc
- Firebases and artillery support
- Special Forces operations (Green Berets)
- Operational intelligence map
- Training of South Vietnamese Army (ARVN)
- Napalm strikes
- Medevacs and in field repairs
- Minesweeping and ambushes
- Full logistical model
- Road and base construction
- NVA offensives
Twilight's Last Gleaming ($9.00)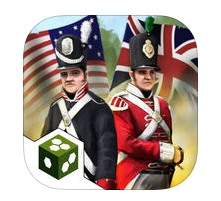 Twilight's Last Gleaming recreates some of the pivotal battles of the War of 1812 between the United States and the British Empire. The latest strategy game from HexWar Games brings the classic Decision Games board game to iPad; Following on from Rebels and Redcoats, this is the second in a series of games to come from this exciting partnership. Take command as either the American colonies or the British Empire and shape the future of a nation, with 10 historical battles.

You will face tactical challenges with missions of varying size and objectives, and 34 different combat units. As with previous strategy games from HexWar, every effort has been made to capture the look and feel of the warfare methods, equipment and uniform of the day, and this title is no exception. In these battles players will also find the detailed and accurate maps, orders of battle, and named regiments from the well-loved Decision Games board game.

The hex-based game system features a large variety of infantry, cavalry, artillery, generals and terrain types. Use your combined forces to outmanoeuvre, outwit or outshoot your opponent. Victory awaits you, Commander!

Key Game Features

● 5 Mission 'Tutorial' Campaign.
● 10 historically accurate missions.
● All missions, apart from the tutorial, can be played as both sides.
● 44 different historical models representing 26 different unit types.
● Three classes of troop quality – Raw, Average and Veteran.
● 17 different troop classes including infantry (line, militia and marines), light infantry (and native American warbands), cavalry and artillery (6pdr, 9pdr, 12pdr, 18pdr, 24pdr and the fearsome 32pdr) and introducing British rocket units.
● 5 types of infantry formation - Line, Column, Open Order, Square, Unformed.
● Troop morale mechanic (Disruption)
● Light woods that block line of sight but don't give a defensive bonus.
● Detailed Combat Analysis
● Map zoom
● Flank Attacks
● Strategic Movement
Pixure ($0.99)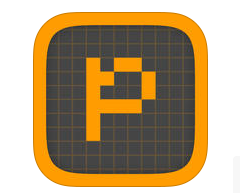 Pixure is the most advanced pixel art app in the world.
With all the features that you would expect and need to make and share great art.

Some notable features:
• Layers – create, copy, rename, reorder, delete, hide, transform and move layers
• Bucket fill – with advanced options, including tolerance
• Advanced color picker – includes the ability to manually enter RGB and hex values
• Swatches – automatic swatch history with no limit
• Shapes drawer – includes circle, rectangle, triangle, line and more
• Export – export or share as .psd, .svg, .png or .jpg
• Beautiful and clean design – features a dark layout that puts the focus on your work
• iTunes file sharing – easily access your work over USB via iTunes

And most importantly: no ads or in-app purchases! Pixure is a premium app and won't disturb your workflow with any annoying popups such as to rate the app.