It has been slow for iPad apps the last couple of weeks as developers turn their attention to the Apple Watch. Several major apps, such as Target and Evernote, have already been updated with Apple Watch support, and Rules! has become the first Apple Watch game. iPhone owners with the Rules! app installed on their device will be able to enjoy a mini-game on their wrist as soon as they pick up their Apple Watch on April 24. Rules! is available for $2.99 on the App Store.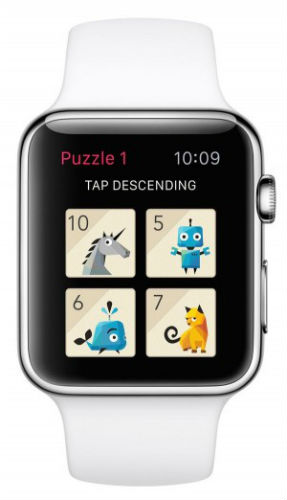 Don't forget to pre-order the new Hearthstone adventure Blackrock Mountain if you want to receive the Molten Core card back. To receive the exclusive card back you have to purchase the entire adventure for $24.99 before the official release date. Blizzard has not announced an exact release date, but Blackrock Mountain will be available sometime in April.
Here are this week's most noteworthy iPad app releases for 03/22/15 to 03/27/14. Apple's Free App of the Week is Tangent. The app will be free on the Apple App Store until 04/02/15. Also don't forget to check out our App Store recap every Saturday for all the weekly universal releases, jailbreak tweaks, App Store news and important app updates.
FINAL FANTASY Record Keeper (Free) (Universal)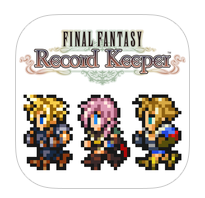 RELIVE your favorite FINAL FANTASY moments in the mega hit from Japan, FINAL FANTASY Record Keeper!

Fight with your favorite FINAL FANTASY heroes, battle through classic FINAL FANTASY moments, restore the lost memories and save the world once again.

FEATURES
RELIVE THE MEMORIES
- Battle your way through the most epic FINAL FANTASY moments, woven together for the first time on mobile with an all-new tale!

CREATE YOUR ULTIMATE TEAM
- Put your own twist on the tales: build your fully customized FINAL FANTASY party and lead them to victory! With a massive roster of FINAL FANTASY characters, the possibilities are nearly endless!

FIGHT THE BATTLES YOUR WAY
- Experience the iconic FINAL FANTASY Active Time Battle (ATB) system! YOU control the flow of battle!

CLASSIC WEAPONS AND SPELLS
- In true FINAL FANTASY fashion, customize your team's weapons, armor, spells and summons!

SPECIAL EVENTS
- With special events every week, complete new chapters and collect limited edition characters, gear and abilities!

STORY
In a glorious kingdom that thrives on the harmony between magic and art, epic tales of valor and hope have been passed from one generation to the next.

The records of these great chronicles uphold the peace and prosperity of all civilization. The kingdom sealed these records inside paintings, to safeguard the balance of the world.

That is until, without warning, the records within the paintings began to fade away... Darkness fell upon the world, bringing catastrophe and ruin.

The time has come for you to save the kingdom's future.

Defend Your Legacy.

EXPERIENCE
A bunch of memorable moments are called out from FINAL FANTASY!

FINAL FANTASY VII: Lead AVALANCHE against Shinra, and unravel Sephiroth's plans…
FINAL FANTASY VIII: Take your place in the elite group SeeD, and recruit the powerful Guardian Forces…
FINAL FANTASY X: Battle Sin, and uncover the mysteries of the lost city of Zanarkand…
FINAL FANTASY XIII: Rise up against the fal'Cie, and discover the true history of the world of Pulse…

And many, many more...
Escape Blueprint ($1.99)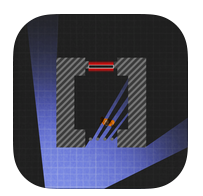 Escape Blueprint is a hardcore stealth action puzzle game which is developed by Daimaku studio.

You play as an agent who accept missions to save prisoners in prisons. No help, no resources and no weapons, you need to find your own way out by manipulating guards via sounds and lights. And of course, you also have to find keys and other prisoners and bring them out of prisons. Which makes your journey tougher and tougher. Conquer all of these prisons and make yourself the best prison breaker.

BREAK THROUGH PRISONS!
Use every skill you got to fool those guards and break through every prison.

SAVE PRISONERS AND BRING THEM OUT!
Find and reach those prisoners, and they will follow you till you bring them out!

COLLECT BADGES!
Win badges by clearing time attack and tap mode in every level.

CONQUER THOSE MISSION IMPOSSIBLE!
Show your wisdom and courage to complete those impossible achievements.

FEATURES
-Two game modes
-Sixty levels
-One hundred and twenty challenges
-Total three hundred and sixty badges to collect
-Twenty-nine achievements
-Ghost step hints
-Able to play with microphone!
-Support iCloud
Music Wrench (Free)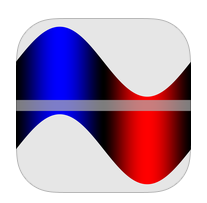 Display notes as you play them. See which ones are out of tune. For violinists of all levels.

Music Wrench transcribes live violin playing, including vibrato and double stops. The display is color-coded so that intonation errors can be quickly spotted. Furthermore, you can rewind and replay your session to review your playing.

The free functionality is a high-precision tuner for open strings. Tuning across the strings can be configured for equal temperament or perfect fifths.

Tuning for all notes in the violin's range is a premium feature available through an in-app purchase. The display is highly customizable to accommodate beginners to professionals. Available windows include treble staff, piano roll, pitch, and double stop just interval. Multiple windows can be displayed and resized. The key signature on the staff window is adjustable. The roll window can display note names and finger numbers.
Awake in The Dark Watsons Case HD ($2.99)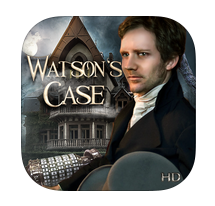 Awake in The Dark Watson's Case, a fascinating game that mixes hidden object hunts with mini-games. It was developed by a team of professionals including: script writers, artists, and real-life wizards created a unique magical setting. Together they created entralling game play and the magical aura of Tirisfal Fortress and Magic Academy!!!

* Dynamic gameplay: hidden object searches and Original mini-games
* Fascinating storyline
* Splendid graphics
* Magical soundtrack

All the objects are hidden and you have to choose and guess those objects from the dark, Mysterious Background Sound and amazing themes make this Game so much attractive and addictive!!

!