Activity has picked up on the App Store now that Apple's holiday break is over, but it was still a slow week for iPad app releases. There were some noteworthy universal releases such as an official Princess Bride game and Wizard Golf RPG. Evernote also released its own document scanning app called Scannable and the popular PC title turned iPad game, Frozen Synapse was released to the iPhone.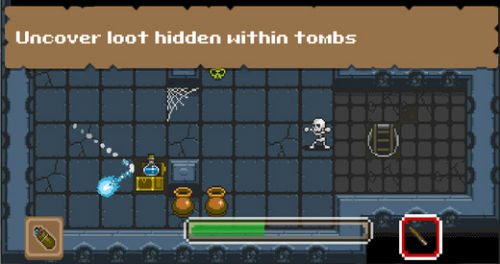 Another universal title that has everyone talking is Mayday! Deep Space. It is a stealth game that uses Apple's voice recognition technology. Players must give voice commands to help survivors stranded on a damaged medical space station. According to several reviews the voice commands are more than a cheap gimmick and really make the game innovative and fun to play. Mayday! Deep Space is available for $2.99 on the App Store.
Here are this week's most noteworthy iPad app releases for 01/04/15 to 01/10/15. Apple's Free App of the Week is Mujo. The puzzle game will be free on the Apple App Store until 01/15/15. Also don't forget to check out our App Store recap every Saturday for all the weekly universal releases, jailbreak tweaks, App Store news and important app updates.
blueskyme (Free)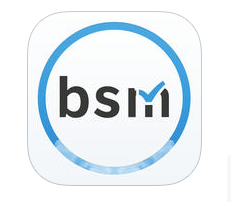 Get and stay organized with bluesykme. The next generation productivity app is fun and easier than ever!

Collect activities, projects, contacts and email.
Plan what, where and with who you need to get things done.
Do more and manage activities and project tasks. Share and delegate with contacts.
Live! a balanced personal and professional life with goals & dreams.

Every day should include a bit of blueskyme.

Features:
– Activity management, project management, and contact management
– Sync with iOS Reminders, Calendar and Contacts apps
– Send and receive email from multiple email accounts
– Drag & drop view for planning and organiszing activities
– Today view with the day´s activities, contacts, projects, and map pins of activity and contact locations
– Scrolling week view
– Share records as e-mail attachments
– Delegate activities and projects
– Create activity checklists
– Create meeting agendas and email Minutes of the Meeting
– Inbox view to view and quickly process activities and email
– Quick entry activities
– and more…
Super Looper (Free)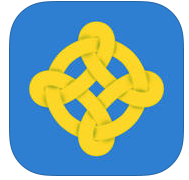 Super Looper is the Celtic puzzle game that ties you up in knots. Build a mystic knot by rotating and swapping tiles before your moves run out. This mind-bending puzzler rewards planning and careful play across its 100 hand-crafted levels.

Identify the puzzle pieces in their scrambled positions and stretch your mind as you imagine how pieces will fit together after a sequence of moves.

Be clever and solve it without using your allotted moves! By making smaller knots, you infuse the pieces with power so that they can be moved for free. Can you slowly build larger and more intricate knots and achieve a gold star?

Alternately build a knot of your own design, show agility and speed, and take a leisurely trip with no constraints at all. All while thieving birds, vaporizing lightning strikes, and tile-swapping magnets up the challenge.

Levels 1 - 30 are free.
Levels 31 - 100 require a one-time in-app purchase of $0.99 (or local equivalent) to unlock.
synth-Q ($4.99)
Introducing the queuing synthesizer for iPad.

Synth-Q has been designed from the ground up with the touchscreen interface in mind. Synth-Q is a subtractive synthesizer with a customizable interface. A unique module queuing system, resizable multi-octave keyboard, and intuitive cable-based modulation controls offer a truly dynamic music-making experience for iOS.