The iPad has been a real lifesaver for fans of strategic war games in a time when console gaming is all about massive online fist-person shooters. Almost a week never goes by without a new strategic-level war game or turn-based board game being released for Apple's tablet, and one can only assume that the games are only going to get better as the iPad improves. In the last few weeks premium titles such as Battle Academy 2: Eastern Front and Russian Front have been released to the App Store. While these games may be a bit too pricey for casual fans, any die hard turn-based game lover will have no problem shelling $10 to $20 for a decent release. Hopefully developers such as 2K Games take note and start developing better mobile versions of popular titles such as Civilization in the future.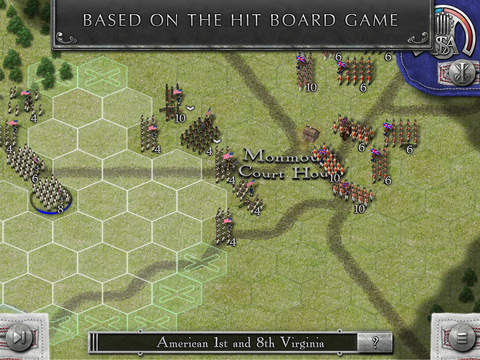 The latest strategy game for the iPad comes from Hunted Cow Studios, who is known for its browser and mobile games like Civil War: 1864. The studios latest release, Rebels and Redcoats, is based on the 1995 hex-based board game from Decision Games. Rebels and Redcoats allows players to recreate four famous battles in the American War of Independence and command up to 24 different combat units. The game is available now for $9.99 on the App Store.
Here are this week's most noteworthy iPad app releases for 11/02/14 to 11/08/14. Apple's Free App of the Week is Swype. The third-party keyboard will be free on the Apple App Store until 11/13/14. Also don't forget to check out our weekly App Store recap every Saturday for all the weekly universal releases, jailbreak tweaks, App Store news and important app updates.
One quick note. Microsoft's Office apps for the iPad (Word, Excel and PowerPoint) have been updated with iPhone and Dropbox support.
Battle Worlds: Kronos ($9.99) *33% Special Release Discount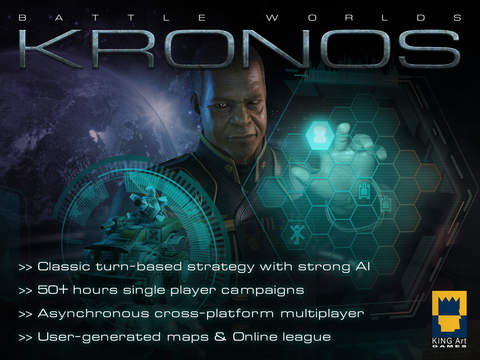 Prove yourself with the true & challenging turn-based strategy gameplay of Battle Worlds: Kronos. Fight against your friends or the strong AI. For experienced gamers only!

● Beautiful graphics
● 50+ hours of singleplayer gameplay.
● Cross-platform multiplayer!
● No free-to-play rip-off!
● By gamers, for gamers

- - - Key Features - - -
* Two Single Player Campaigns (~50 hours of gameplay)
* Single Player Challenge Maps - Test your skills in different combat scenarios and keep track of your progress.
* Live Multiplayer - Battle your friends live on the internet (cross-platform) or via hot-seat.
* Asynchronous Multiplayer - Take all the time you need and consider your moves.
* Online Features - Leagues, chat and tournaments.
* Strong AI - A clever AI that will challenge even experienced commanders.
Nitropia - War Commanders (Free)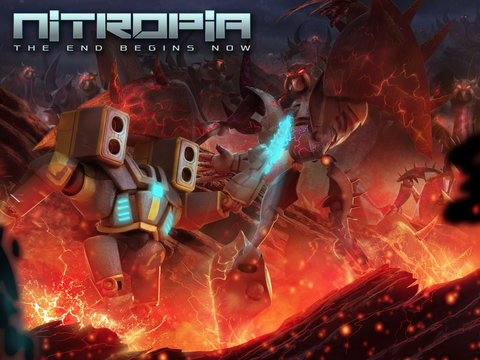 Nitropia is free to download with 3 playable levels to try. You can unlock all the levels and 3 characters for $1.99!

Nitropia is a well-balanced mix between Tower Defense and Real-Time Strategy. Lead your heroes in a global campaign to defeat a ruthless foe. Protect your borders as well as take the battle to your foes by commanding units in real time. Harvest Nitrus, a rare resource, and use it to evolve your units and turn them into a mighty force while upgrading the skills of your heroes.

Find out what happens in Story Mode. A dark secret threatens to breach the trust on which your team is founded. After 500 years of war, the battle for Earth now lies in the hands of Alliance Command as an unforeseen rival has risen. Will you be able to stand up to him?

Two exclusive game modes will test your planning skills: "Base Battle" and "Survival Mode". Choose your best 3 heroes to survive against the mighty bosses. Use a offense and defense combo to keep the waves of foes at bay.
Mix and match the unique skills of your Commanders and their machines to suit the varying needs of each mission and find your own play style.
zMors Modular ($9.99)
zMors modular is a modular synthesizer. You can add
various modules to your patch and connect them with
cables. You can use hardware gear with up to 8 usb outputs
for audio and/or control voltage send.

Features
- 64 bit support
- send up to 8 audio/cv to your modular synth via USB Audio
- 32bit float audio engine with up to 16x oversampling
- InterAppAudio up to 96K
- Midi input
- very low Storage usage
- skinning with custom background images

Modules
OSC, MultimodeFilter, WaveTable, ADSR, Slew, VCA, DSP, Combiner, Oscilloscope, Chords,
CV Sequencer, Step Sequencer, Midi Keyboard, XYPad, Delay, Reverb,
Macro for complex setups

Math
- abs(x)
- square
- square keep sign
- 1-x (invert unipolar)
- x*-1 (invert phase)
- unipolar to bipolar and back
- hard clip bi- and unipolar
- quantizes halftones and octave
- pow(2,x)
- tanh
- up- and downsampling
- convert to 55Hz/V
- DC correction
- fract(x)
- sin(2*x*pi)
- Shaper
- Slide low pass
Voice Jam Studio ($9.99)
Voice Jam Studio is the world's most powerful Vocal Effects Processor and Looper app. Capture your creativity and share it with the world right from your iPad.

The perfect tool for any vocalist, whether exploring a musical idea, recording in a studio, or playing live. This is your vocal studio, you can bring it anywhere

PRO VOCAL EFFECTS:
50 Vocal Effects from TC-Helicon - the leader in vocal processing - offering a full pallet of production quality effects giving you real-time control of the vocal path at your fingertips. These effects include, Hardtune, Gender bending, Chorus, Flange, Transducer, Distortion, Delay, Reverb, Echo, Doubling and Micromod, just to name a few. These very same effects are used by some of your favorite musicians.

LOOPING STUDIO:
Record up to 4 fully independent loop tracks, with up to 8 minutes per loop. Voice Jam Studio can automatically keep all of your loops synchronized to the beat even if they are different lengths or if you trigger them at different times. Voice Jam Studio also synchronizes to external MIDI devices to allow it to be used in combination with other MIDI controllers and sound generators. Get started by choosing your beat sound from the built-in metronome, tap your finger to set the tempo, and create perfect loops with ease.

RECORD YOUR PERFORMANCE:
Capture your total performance and never lose the groove. Sing through FX, create and layer loops, evolve them, tear them down, mix, filter, trigger, and scrub them at will. Every aspect of your performance is captured including audio, video and all your app-interface interactions. Share the resulting music video with your friends, your fans, and the world on YouTube or SoundCloud.

CONNECT WITH OTHER APPS:
Voice Jam Studio takes you to the leading edge of looping with the ability to connect with other apps through Apple's Inter-App Audio, AudioCopy, and Audiobus. It also synchronizes to external MIDI devices connected to the iPad. This means that you can choose your favorite drum app to start your beat, go to your guitar app to lay down your chords, and stream all of this into Voice Jam Studio to continue to build more depth into your performance.