As you already know Apple (NYSE: AAPL) this week held its next-generation iPad keynote in Cupertino, California. During the event Tim Cook and his team unveiled the iPad Air 2, iPad mini 3 and 27-inch iMac with Retina 5K display. The company also showcased some third-party editing apps on the new iPad Air to demonstrate what its new A8X hardware is capable of doing. In case you missed the event or needed a reminder, the first app was Pixelmator. The award-winning photo editor is currently available on the Mac Store for $29.99 and it will be available on the App Store for the iPad in a few weeks.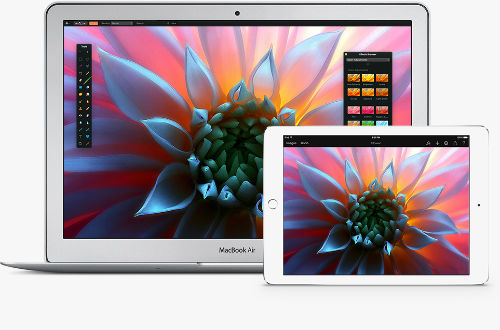 The second app showcased at the keynote was Replay. This app allows users to easily turn their photos and videos into movies even if they don't know anything about editing. Replay is available now for free on the App Store. It requires iOS 7.1 or later and runs four times faster with Apple's A8X chip. The entire iPad event and app demonstrations are now available to watch on Apple.com.
Assuming you already pre-ordered your new iPad Air, here are this week's most noteworthy iPad app releases for 10/12/14 to 10/18/14. Apple's Free App of the Week is Tower Madness 2. The tower defense game will be free on the Apple App Store until 10/23/14. Also don't forget to check out our weekly App Store recap every Saturday for all the weekly universal releases, jailbreak tweaks, App Store news and important app updates.
Sentinels of the Multiverse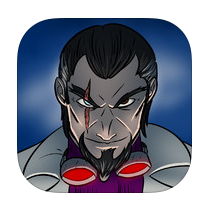 Calling all Sentinels! Do you have what it takes to defend the Multiverse? Compose a team of superheroes, each with their own playstyles, backstories, and grudges. Pit them against a variety of maniacal and formidable villains. Defeat your enemies and save the Multiverse!

Sentinels of the Multiverse is the award-winning game in which players join forces as heroes to combat a dastardly villain in a dynamic environment. At long last, you can play a 100% faithful adaptation of Sentinels on your iPad!

The digital version of Sentinels of the Multiverse plays like a comic book come to life! If you've ever turned the page to a climactic battle between Heroes and Villains and thought "I wish I could control this," then Sentinels is the game for you!

The rules of the game are deceptively simple: Play a Card, Use a Power, and Draw a Card. What makes Sentinels of the Multiverse unique is that each card has special abilities that can create powerful combos or even change the rules of the game!

This digital version includes all content from the Sentinels of the Multiverse Enhanced Edition:
• 10 Heroes: Absolute Zero, Bunker, Fanatic, Haka, Legacy, Ra, Tachyon, Tempest, The Visionary, & The Wraith
• 4 Villains: Baron Blade, Citizen Dawn, Grand Warlord Voss, & Omnitron
• 4 Environments: Insula Primalis, Megalopolis, Ruins of Atlantis, & Wagner Mars Base

Every rule & interaction in the game has been carefully adapted and thoroughly tested by expert Sentinels players, as well as the designer himself. If you're wondering how a certain situation works in SotM, this game is the ultimate rules lawyer!

Features:
• Original music brings the Multiverse to life like you've never heard before. Rock out to the official Sentinels Theme Song, along with ambient tracks for each environment.
• Beautifully rendered environment backdrops put you right in the action.
• Brand new artwork for every Hero and Villain in the game, created by Sentinels of the Multiverse artist Adam Rebottaro himself.
• Over 9,000 different potential battles to choose from by combining the 10 Heroes, 4 Villains, and 4 Environments.
• Play a solo game with three to five heroes, or pass & play with your friends.
Fiddlewax Pro (19.99)
Fiddlewax Pro transforms your iPad into a cutting-edge musical instrument, drum kit, chorded zither, and multi-channel looper; all seamlessly designed for maximum playability. Create music like never before with an instrument that's built to help you turn your song ideas into reality.
STROM ($4.99)
Record up to 10 seconds of audio, slice and sequence it, resample, create something entirely new!

The super responsive interface lets you sequence your source material in unique ways. You can always resample what you play, allowing you to quickly lift your audio into glitch heaven. You can edit slices while you are playing them - this lets you come up with really interesting grooves.

STROM's sampler integrates nicely with other apps: Copy audio from any app, using AudioShare and AudioCopy/Paste. Mangle them with STROM's slice engine. Share your sliced samples with your friends! Copy them back to any other app for further processing.
Laplace - Resonator Synth ($4.99)
Laplace is a physical-modeling synthesizer based on resonator synthesis that makes it easy to create bowed string, plucked string, blown pipe and metallic sounds.
Noteworthy Universal Apps
- Angry Birds Transformers (Free)
- NBA 2K15 ($7.99)
- South Park Pinball $3.99