iPad users and strategy fans will want to keep an eye out for The Ember Conflict which just soft launched in Canada, New Zealand and several other territories outside the US. The game is a multiplayer fantasy title that allows players to command small 3 man armies in quick 5 minute battles. Each player also has 3 reserve units that they can deploy during a battle allowing gameplay to escalate into 6-on-6 death matches. The Ember Conflict is expected to launch worldwide in April.
Here are this week's most noteworthy iPad app releases for 01/25/15 to 01/31/15. Apple's Free App of the Week is ProCam 2. The photo editor will be free on the Apple App Store until 02/05/15. Also don't forget to check out our App Store recap every Saturday for all the weekly universal releases, jailbreak tweaks, App Store news and important app updates.
Heroes of Might & Magic III ($9.99)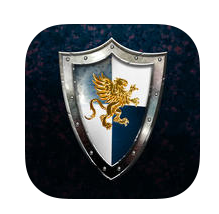 Ubisoft has released an HD version of New World Computing's PC strategy title Heroes of Might & Magic III to the iPad. The game is recommended for the iPad 3 and later running iOS 6 or later.
Re-live the epic tale of Queen Catherine Ironfist, as she re-embarks on her critically acclaimed quest to unite her ravaged homeland and re-conquer the kingdom of Erathia.

- Rediscover THE LANDMARK OPUS of turn-based strategy games for the first time on iPad in HD!
- ENJOY THE ACCLAIMED HEROES® GAMEPLAY, with 7 exciting campaign scenarios, 50 skirmish maps and local multiplayer mode.
- EXPLORE remote territories.
- FIGHT FOR DOMINATION in epic battles!
- BOOST YOUR HERO with magical rare items, skills and spells.
- BUILD MAGNIFICENT CITIES, either celestial or demoniac.
DFX - Digital Multi-FX ($1.99)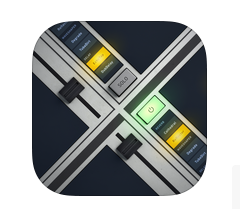 DFX is a powerful real-time Quad Multi-Effects Processor for iPad. With an intuitive and beautiful user interface for easy playability and instant fun.

We are curious. We like new experiences. We welcome unexpected discoveries. And... we are musicians. It was an obvious choice for us to develop for the iPad the multi-effects that we wanted, that we needed for our thirst for sound. Four powerful and multipurpose chained effects, driven by trackpads for fast and easy sonic explorations. Like a million of pedal boards on a device.

Plug in any audio source, a guitar, a bass, a microphone, a DJ mixer. Or play your favorite iOS synth or drum machine with Audiobus or Apple Inter-App Audio. Or why not playing a track from your iTunes Music Library. Select one, two, three or four effects amongst 35 hi-quality digital audio effects and explore endless sonic possibilities. Delays, echos, reverbs, filters, tremolo, autowah, compressors, distortions, vocoders, resonators, etc… more possibilities that you can imagine.

At last, but not least, DFX is also a great little sound design machine. Just select one of the built-in tone synthesizers on the first effect and let your imagination build new sound landscapes at the tip of your fingers. We have had a lot fun making ours in the Factory presets.

No in-apps, no ads, no fuss. DFX is simple, intuitive and fun. No user guide required.
RuneSpell Overture ($4.99)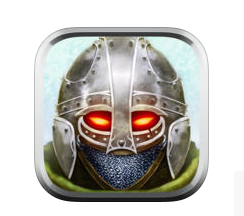 Experience the remastered original version of Runespell: Overture combining Poker and RPG with Nordic myths, Battle Hardened Heroes and Heroines and a pinch of alternate medieval Europe!

MYTHIC POKER
•Poker mechanics to duel with your opponents
•Combine your poker skills with Power Cards
•Monster behaviour balanced based on poker styles and experience

BUILD DECK OF POWER CARDS
•Unlock magical power ups.
•Defeat enemies and make them your pets or allies.
•Stunning 3D special attack effects.
•All available as plunder in the game!

NORDIC MYTHS, VIKINGS AND BATTLE HARDENED HEROINES
•A compelling and original mystery set in an alternate medieval Europe.
•Mix of beautiful hand painted backdrops and evocative 3D characters.
•Unlock new battle locations through questing.
•Defeat hundreds of monsters each with a unique card set and attack style.

The game will be appealing to cardsharks, fans of RPG elements and tactical gameplay alike.
Pike and Shot ($19.99)
In the age of Pike and Shot, mighty struggles erupted across Europe for causes religious, political or dynastic. In 1494 A.D. The first of the Italian Wars broke out, starting a long struggle for dominance in the region, involving many major belligerents such as France, the Holy Roman Empire and Spain. After years of fighting, the conflict was not resolved until 1559.
Then from 1618 until 1648, The Thirty Years War raged across Germany and beyond, leaving devastation in its wake, but saw the rise of great commanders such as Count Tilly, Wallenstein and King Gustavus Adolphus of Sweden, and rapid developments in battlefield tactics. The Thirty Years War saw the involvement of great empires such as the Spanish and the French empires, as well as the Swedes.

And starting at 1642, the English Civil War erupted, tearing the country apart between Royalists and Parliamentarians as the fought for control of the country. After many musket volleys and cavalry charges, it was the famous Olivier Cromwell who led the Parliamentarians to victory, ending the conflict in 1651.

All these wars were fought during the age of Pike and Shot, a time where musketeers "gave fire" in a duel to the death, pikemen held stolidly against enemy assaults, and cavalry charged to glory or defeat. Now you can march into the footsteps of the great leaders of these wars, as you can take command in the greatest historical battles of the Italian Wars, the Thirty Years War and the English Civil War. Fight stand-alone "what-if" scenarios, or design your own scenarios using the easy to use editor and claim glory in Pike & Shot!

FEATURES

• Accurate simulation of battle in the 16th and 17th century Age of Pike and Shot.
• 10 full-sized historical battles in each campaign- The Thirty Years War, English Civil War and 16th century Italian Wars.
• Stand-alone battle system allows unlimited "what-if" scenarios using historically realistic armies from carefully researched army lists, on realistic computer generated terrain maps.
• Randomly generated stand-alone scenarios including open battle, attack on a defensive position, defence of a defensive position, awaiting reinforcements, enemy awaiting reinforcements, flank march.
• In stand-alone games players can pick their armies from the army list or allow the computer to pick the army for them.
• 5 difficulty levels allow the challenge to increase as you develop your battlefield skills.
• 20 troop-types, 25 "capabilities" and numerous different unit organisations allow full representation of tactical differences and developments throughout the period.
• Multiplayer mode allows historical scenarios and "what-if" scenarios to be played by two players using Slitherine's easy to use PBEM server