This will be our last iPad App Store recap of the year since Apple's iTunes Connect will be shutting down December 22-29. We would like to take this time to wish everyone happy holidays and a happy new year! Here are this week's most noteworthy iPad app releases, updates and news for 12/14/14 to 12/20/14. Apple's Free App of the Week is Brushstroke. The photo editing app will be free on the Apple App Store until 12/25/14. Also don't forget to check out our App Store recap every Saturday for all the weekly universal releases, jailbreak tweaks, App Store news and important app updates.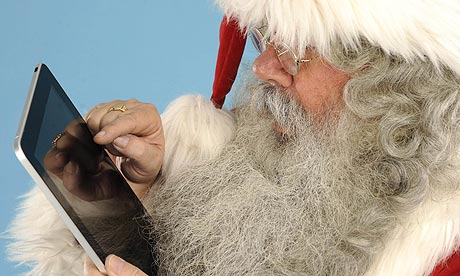 Apple's iPad app of the year, Pixelmator, was updated to version 1.0.2. The update added new features like sliders for opacity, more brushes, new brush sizes and more. The app is available for $9.99 on the App Store.
Microsoft PowerPoint for both the iPad and iPhone has been updated with support for landscape mode. This allows users to edit and view presentations no matter which way they're holding their device.
Bing for iPad gained a new Today view and a new translation browser extension. Version 2.3 of the app with all the new features is available now for free on the App Store.
In case you missed all the hoopla, the full nudity option was added to the recently released iPad version of Papers, Please, after Apple called its "pornographic content" rejection a "misunderstanding on their part".
Telltale Games announced its new partnership with Mojang on Thursday. Telltale will release a narrative-driven game series called Minecraft: Story Mode to consoles and mobile devices in 2015.
New iPad Apps and Games:
Phase84 ($12.99)
Phase84 is an extremely capable synthesizer and features over 110 presets, containing all sorts of basses, leads, pads, bell tones, sweeps, atmospheric sounds, pseudo-realistic tones, and more. While you don't need to know much about synthesizers to get a lot out of Phase84, experienced synth tweakers will be thrilled at the sheer variety of unique sounds that can be produced with this incredibly versatile synth.

So What's Phase84 All About?

Phase84 is what's known as a Phase Distortion synthesizer. This form of waveshaping synthesis has its roots in Casio's brilliant CZ line of digital synthesizers from the 80s. It is designed to have the warmth of a subtractive (analog) synthesizer, yet be capable of the squelchy tones and sharp attacks of an FM synth. Phase84 in particular can create warm pads, glitchy sounds, dirty basses, filthy sweeps, screaming leads, and anything in-between.

For those familiar with the typical Moog-like (or iMini-like!) synthesis, think of the "shaper" as being synonymous with "brightness" or "filter cutoff".
SoundPrism Electro ($4.99)
SoundPrism Electro is a musical instrument which makes it easy to come up with great chord progressions.

Play full arrangements of bass, harmony and melody with just one tap, making it an indispensable tool for songwriters or electronic musicians looking to add powerful chord progressions to their tracks.

Features:

* New sound engine with rock-solid polyphony and great-sounding effects. SoundPrism Electro's new sounds are hand-crafted by Swiss sound designer Oliver Imseng to work beautifully with each other.
* Innovative and improved chord input system: effortlessly play inversions and chord progressions while focusing on your track, not on the music theory behind it.
* A ribbon controller for live manipulation of the built-in effects.
* New interactive tutorial system: SoundPrism Electro walks you through its interface and teaches you how to play.
* Supports Audiobus including state saving.
* Supports Core MIDI
FLUX:FX by Adrian Belew ($19.99)
FLUX:FX is a professional multi-effect audio processor app for the iPad that lets you 'play' your effects. Innovative, intuitive and exciting, FLUX:FX lets you manipulate any audio signal into something entirely new, and redefines the possibilities of audio and live performance in an app with an almost unlimited range of effect options. FLUX:FX is a truly authentic digital platform for next-level sound design. Guitar, bass, synth, drums, vocals, DJ setup, violin… basically ANY audio signal can be processed in real-time by FLUX:FX. Over 18 months in development, this app represents the pinnacle of touch-screen multi-effects, and was designed in conjunction with acclaimed musician Adrian Belew for both studio and live use.