Here are this week's most noteworthy iPad app releases for 03/29/15 to 04/03/14. Apple's Free App of the Week is Back to Bed. The puzzle game will be free on the Apple App Store until 04/09/15. Also don't forget to check out our App Store recap every Saturday for all the weekly universal releases, jailbreak tweaks, App Store news and important app updates.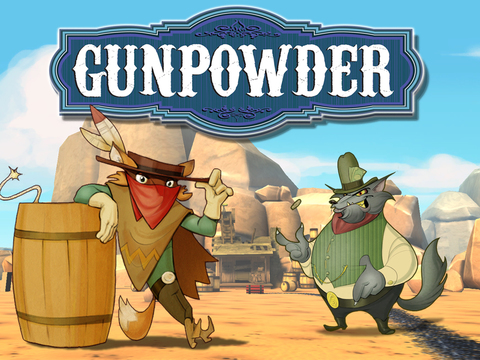 Gunpowder ($4.99)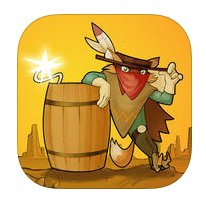 Play as Incendio, our hero, armed with your wits and a keg of gunpowder to liberate the town's gold from the evil Boss Grimshaw in this explosive new puzzle game!

125 levels of puzzles and mind-bending mayhem await as you blaze a gunpowder trail across the Wild West. Save the day using flaming wagons, Gatling guns, chandeliers, cannons, mine carts, and more! Burn your way through each puzzle and crack the safe with a cleverly placed powder keg!

Blow up all of Boss Grimshaw's piggy banks and race the clock to compete with friends as you work your way toward freeing the people's money from his greedy paws. But don't underestimate Grimshaw's trickery. He isn't going to make this easy!

Download Gunpowder now, and blast your way to victory!
Crowntakers ($4.99)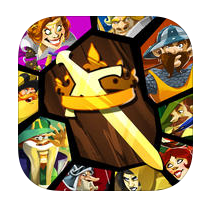 Dark times are imminent: the king's abduction throws a once peaceful land into turmoil. Being the chosen one elected by the king himself through one of your dreams, you embark on an adventurous journey to free him from the hands of the evil duke and go down in history as the kingdom's greatest hero. But time is of the essence…

Crowntakers combines turn-based strategy with RPG elements and takes you at the behest of the crown into a medieval fantasy world full of challenging encounters and epic adventures. With its randomly generated world, Crowntakers offers a varied gaming experience every time you set out to fight evil. As a hero on a mission, you'll have to assemble a group of brave mercenaries to take on cruel enemies like barbarians, ferocious animals or deceitful thieves. Embark on challenging quests, gather vital resources and finally banish evil from the world.

Features:
- Roguelike turn-based strategy meets RPG in a beautifully created fantasy world
- On every game start the world is rebuilt with different environments and encounters; encouraging players to try different strategies
- More than 4 diverse and procedural environments ranging from mountain passes to shadowy castles
- Hire 9 individual mercenaries to take on bandits, wildlife and malevolent knights on a hexagonal battlefield. Utilise the unique class skills of the archer, wizard, scout and others
- Gather resources, level-up your companions, collect mighty equipment and consume helpful potions to survive until your quest is complete
- Alternative endings: will you save the king before the time runs out?
Boss Monster (Free to download, $6.99 for full version)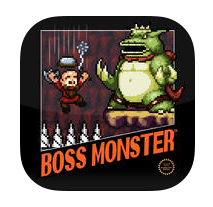 Become a boss, build a dungeon, and destroy puny heroes. The best-selling indie card game has arrived to iOS!
Boss Monster is a dungeon-building card game that challenges players to become the ultimate villains: video game bosses. Thousands of players around the world have enjoyed the paper version of the game, but now Brotherwise Games has partnered with video game developer Plain Concepts, creators of Wave Engine, to bring Boss Monster from the tabletop to the digital world!
* What is Boss Monster? *
If you've ever wanted to stomp on an upstart plumber or send your goblins and ghosts out to haunt some heroes, then Boss Monster is the game for you. Sporting retro-inspired pixel art, and paying homage to classic video games and geeky pop culture, Boss Monster immerses you in the role of the video game boss as you use Room Cards to build a dungeon which must entice worthy heroes, then slay them.
* What is the Digital Version Like? *
Digital Boss Monster is a straight conversion of the tabletop game. You'll be playing with virtual cards, but everything about the game has been designed to be as authentic as possible. Of course, the app auto-calculates damage and treasure values, letting you take advantage of rapid readout treasure counts in your and your opponents' dungeons.
* What are some of the features in Digital Boss Monster? *
- Play against up to three AI opponents in solo play.
- Challenge other human opponents online.
- Play with ALL of the bosses, rooms, and spells available in the base game ...including rare out-of-print cards!
- Explore new "digitally-enhanced" cards: four rooms, three new Bosses, and a new spell that all take advantage of the digital platform, allowing stats and treasure values to change as you play (coming in future expansions).
Thanks for your support of Boss Monster!