Telltale this week released its highly anticipated Game of Thrones series to the App Store. Part one of the six part episodic series titled "Iron from Ice" is available now for $4.99. Additional chapters will be available as in-app purchases as they're released. The game allows players to explore the Game of Thrones universe as different members of the House Forrester, a noble family briefly mentioned in the fifth book "A Dance with Dragons". The game also includes the voices of Game of Thrones actors Lena Headey and Peter Dinklage.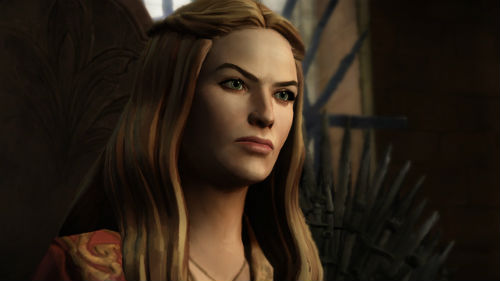 This new story tells of House Forrester, a noble family from the north of Westeros, loyal to the Starks of Winterfell. Caught up in the events surrounding the War of the Five Kings, they are thrown into a maelstrom of bloody warfare, revenge, intrigue, and horror as they fight to survive while the seven kingdoms tear themselves apart. You will take on the role of different members of the Forrester household, and determine their fate through the choices you make; your actions and decisions will change the story around you.
In other news, Hearthstone: Heroes of Warcraft is all set for its first expansion "Goblins vs. Gnomes" which launches on Monday, Dec. 8, and players can get an early sneak peek of the cards by logging in before the official release. You can learn more by visiting the official Blizzard Hearthstone blog.

Here are this week's most noteworthy iPad app releases for 11/29/14 to 12/06/14. Apple's Free App of the Week is God of Light. The physics puzzle game will be free on the Apple App Store until 12/11/14. Also don't forget to check out our App Store recap every Saturday for all the weekly universal releases, jailbreak tweaks, App Store news and important app updates.
The Witcher AG ($5.99)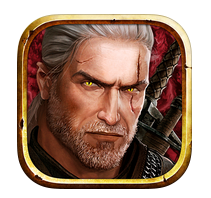 The Witcher Adventure Game is a digital adaptation of CD PROJEKT RED's board game set in the brutal, dark fantasy universe of monster slayer Geralt of Rivia. Embark on a journey across the beautifully rendered world of The Witcher and complete a variety of quests: hunt for deadly beasts, solve ancient mysteries, and take part in complex political intrigues. Make choices and face their brutal consequences in a world begging to be explored!

TW:AG allows players to become four distinct characters known from the books and video games: Geralt of Rivia, monster slayer; Triss Merigold, cunning sorceress; Yarpen Zigrin, dwarven warrior; and Dandelion, roguish bard. Each character has unique skills and multiple ways of overcoming obstacles - the choice is yours: do you fight your way to victory, call on your charm, or try your hand at diplomacy?
Shadowrun: Dragonfall - Director's Cut ($6.99)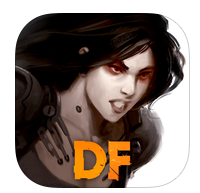 It's 2054 - and the world has changed. Unchecked advances in technology have blurred the line between man and machine. Elves and trolls walk among us, ruthless corporations bleed the world dry, and Feuerschwinge's reign of terror is just a distant memory. Germany is splintered - a stable anarchy known as the "Flux State" controls the city of Berlin. It's a place where power is ephemeral, almost anything goes, and the right connections can be the difference between success and starvation. For you and your team of battle-scarred shadowrunners, there's no better place to earn a quick payday.

Now, a new threat is rising, one that could mean untold chaos and devastation. One that soon has you and your team caught on the wrong side of a deadly conspiracy. The only clue: whispers of the Dragonfall. Rumors that the Great Dragon Feuerschwinge may still be alive, waiting for the right moment to return…
KORG Module ($29.99)
The best sounds, available to everyone. Announcing a new high-quality mobile sound module app for iPad!

Maintaining its position at the forefront of mobile music apps, KORG now offers you a new style of performance and production with Korg Module for iPad. Ideal for performance and music production, KORG Module is a high-quality sound module app for iPad that contains a sound library over 1 GB. If you have an external MIDI keyboard and an iPad, you can play studio-quality keyboard and grand piano sounds anywhere. You can also use the sounds of KORG Module for the KORG Gadget music production app.