ESPN's SportsCenter app received a major overhaul this week. The app not only received a name change to just ESPN, but it also now features iPad support. Version 4.2 of the app is available now as an OTA update or as a free download on the Apple App Store.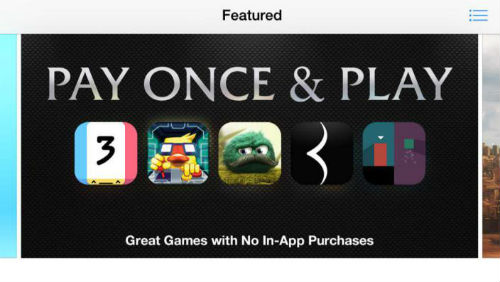 Apple on Thursday added a "Pay Once & Play" section to the App Store as part of its weekly refresh. The new category highlights "great games with no in-app purchases," for those who are tired of freemium titles. Apple also doubled the download size of apps from 2GB to 4GB, so developers can "include more media" in their submissions and "provide a more complete, rich user experience upon installation," according to the official announcement.
Here are this week's most noteworthy iPad app releases for 02/08/15 to 02/14/15. Apple's Free App of the Week is Dr. Panda's Restaurant 2. The game will be free on the Apple App Store until 02/19/15. Also don't forget to check out our App Store recap every Saturday for all the weekly universal releases, jailbreak tweaks, App Store news and important app updates.
Tank Operations: European Campaign ($8.99)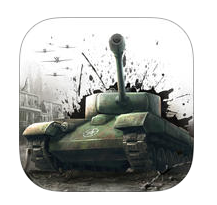 Tank Operations: European Campaign is a turn-based, tactical wargame featuring a dozen nail-biting historical scenarios set on the diverse battlefields of World War II. With more than 50 faithfully-rendered, authentic military combat units, along with sabotage options and the need to manage your supply chain, the game will keep armchair generals occupied for hours in realistic combat scenarios.

Battle scenarios range from the landing of Allied troops in northwestern Africa to the invasion of Southern Italy, and wrap with the liberation of Paris and the final battle in Berlin.

Key Features:
- Engaging and intense turn-based gameplay, feel the weight of the war on your shoulders as the AI reacts to your every move on the battlefield
- A dozen historical scenarios to challenge your combat acumen
- 50+ authentic combat and support units, based on real-world tanks, planes and infantry
- Destroy bridges, Capture buildings or Jam Weapons with 10+ special skills,
- Supply Chain Management is key - make sure your forces are well armed and well fuelled for battle
- Sabotage options allow you to covertly break the enemy's supply chain, disrupting their well-laid combat plans
- Optimized and intuitive iPad touch controls
- No In-App-Purchases, no ads!
Abandoned Mysterious Church ($2.99)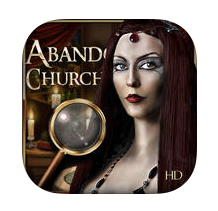 Abandoned Church is a mystery-style hidden objects game. In a mystic mansion, inhabited by strange but lovely people, spooky monsters and funny ghosts you'll have to find hidden objects, unlock new rooms and complete quests. Mystery Manor is a never-ending game. New quests, rooms, characters are being added on a regular basis. Unlike all other Hidden Objects genre Games you will never finish the game. Despite of the great gameplay and premium graphics quality, the game is absolutely free!

Some great features:
- Explore through the atmosphere of mystery
- Beautiful hand-drawn graphics
- A wide variety of objects to search and puzzles to solve
- Search for the objects in different modes: Words shadow-figures, phenomena, and Zodiac modes.
- Regular updates with new characters, rooms, and quests
- Never-ending mystic gameplay
- Help your friends and ask for their help in return
- Find yourself in the world of pure madness!
- Beautiful, hand-drawn graphics
- Ambient Music - An engaging storyline
- Special items in every level
- 18 different levels
PageMaster Publisher ($5.99)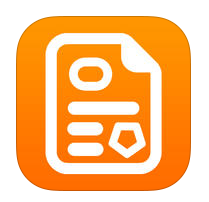 PageMaster is a powerful yet very easy to use publishing and design app for your iPad.

Create posters, invitations, banners, labels, brochures, marketing materials, cards, advertisements and more.

POWERFUL TOUCH EDITING TOOLS
- Scale, rotate and position objects
- Select for +60 high quality fonts or install your own TrueType fonts
- Select color, alignment, line spacing and font type for your texts
- Add color gradients to text and shapes
- Paint directly on canvas with different colors, widths and strokes
- Add strokes to text and shapes
- Unlimited undo/redo
- Create complex objects based on simple shapes like circle, square, star, pentagon, spiral or line
- Create free-hand paths and place text on them
- Duplicate, copy, reorder, group and mask objects in the canvas
- Zoom in/out the document with the pinch in/out gesture
- Place your own photos and mask them with shapes
- Use rules, grids and alignment guides to laying out your objects

SHARE YOUR WORK
- Share with others your designs in PageMaster or standard SVG fully editable formats
- Import any SVG or Photo files directly on canvas
- Export to PageMaster, PDF, SVG, SVGZ and PNG
- Import/Export and share your documents via Mail, iTunes, Dropbox, Box, Google Drive and iCloud Drive
- Print your documents

STAY ORGANIZED
- Easily create unlimited folders and subfolders for your projects and documents.
- Customize the cover of every folder.

HUGE GRAPHICS LIBRARY INCLUDED
- Includes +1000 Cliparts (organised in categories) to add directly to you documents (no downloads needed)
- Includes +100 templates to quick and easily create new documents
Starship Captain: Adventure In Alpha Sector (Free)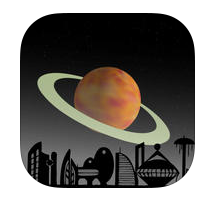 Starship Captain is an epic role-playing strategy game where you travel from between star systems in search of adventure. You start with a small ship and some money and work to build a fortune and see the universe.
Along the way you can buy and sell cargo, accept missions, mine asteroids, attack and plunder other ships, upgrade your ship, and help others. You can talk to patrons of the spaceport bars to uncover multi-part missions and solve mysteries.
Game features:
• Buy cargo at one spaceport and take it to another to sell for a profit.
• Accept missions to deliver strange and unusual cargo.
• Talk to characters at spaceport bars to hire crew, find treasure and unravel mysteries.
• Upgrade your ship's weapons, armor, shields and engines.
• Fight other ships to take their cargo with a unique simple combat system.
• Fly around asteroid fields and mine them for ore and precious metals.
• Manage your fuel, crew and other factors to maximize profit.
• Play completely for free, or buy relativity crystals to speed up travel between distance star systems.