Dragons' Lair: Time Warp HD has landed on the App Store for the iPad. For those too young to remember, Dragon's Lair was one of the first fully animated video games to land in arcades in the 1980s. While the simple gameplay wasn't all that exciting, the art was a sight to behold in an 8-bit world. The game's bumbling hero and awesome cartoon death scenes also captured the imaginations of every kid who was lucky enough to experience it at the time.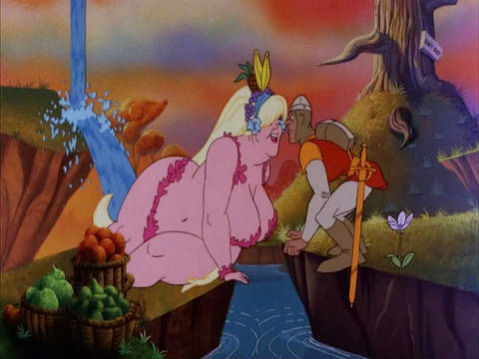 In Dragon's Lair 2: Time Warp, players once again assume the role of the reluctant Dirk the Daring as he tries to save Princess Daphne from the clutches of the Evil Wizard Mordroc. Dirk must use a time machine to stop Mordroc from opening the Casket of Doom and forcing Daphne to marry him. Dragon's Lair 2: Time Warp HD is available now for $4.99. It supports all iPad models running iOS 6.0 or later.
In other news... All the original tools on FiftyThree's sketching app Paper are now free for everyone.
Episode 2 of Telltale's Game of Thrones title is now available as an in-app purchase, or as an OTA update for those who bought the $20 multi-pack.
The long awaited Midnight Star from Industrial Toys is also available for free for all iOS devices. You can learn more about the game and tie-in comic here.
Here are the rest of this week's most noteworthy iPad app releases for 02/02/15 to 02/07/15. Apple's Free App of the Week is Angry Birds Seasons. The game will be free on the Apple App Store until 02/12/15. Also don't forget to check out our App Store recap every Saturday for all the weekly universal releases, jailbreak tweaks, App Store news and important app updates.
Earth Primer ($9.99)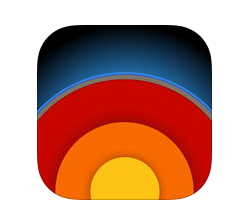 Discover how Earth works through play! Earth Primer is a science book for playful people. Visit volcanoes, glaciers, sand dunes. Play with them, look inside, and see how they work. The forces of nature are at your fingertips.

Earth Primer defies existing genres, combining aspects of science books, toys, simulations, and games. It is a new kind of interactive experience which joins the guided quality of a book with open ended simulation play.
R0Verb multi delay-line space machine ($3.99)
This audio effect filter is a hybrid between a simple reverb and a very complex delay. R0Verb consists of up to 50 separate delay lines, and puts you in charge of every single delay with controls for volume, pre-delay, feedback & high shelf. It can be used for everything from simple delays to complex spaces, whatever your mix needs. It also has a nice Randomizer if you're feeling lucky!