Game of Thrones fans will be happy to know that the second episode of Telltale's mobile game series has received a release date. The episode titled "The Lost Lords" will be available as an in-app purchase on February 5th. You can hit the link above to watch the teaser trailer.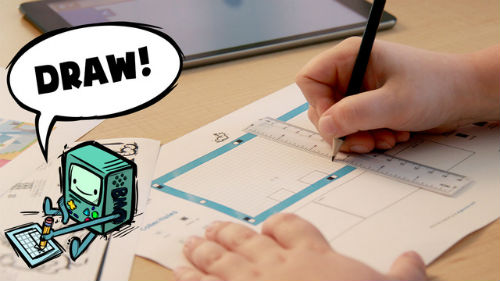 Mojang held an hour long Q&A talking about the latest update coming to Minecraft: Pocket Edition. You can watch the YouTube video here or just check out this breakdown of all the important information.
Ironhide released an update for Kingdom Rush, showing once again why they're one of the best indie developers out there. The update adds the Castle Blackburn campaign from Frontiers to the original Kingdom Rush title. Ironhide also hinted that the third game in the series, Kingdom Rush Origins, will receive its next update in February.
Here are this week's most noteworthy iPad app releases for 01/18/15 to 01/24/15. Apple's Free App of the Week is Shades. The puzzle game will be free on the Apple App Store until 01/29/15. Also don't forget to check out our App Store recap every Saturday for all the weekly universal releases, jailbreak tweaks, App Store news and important app updates.
Adventure Time Game Wizard - Draw Your Own Adventure Time Games ($4.99) (Universal)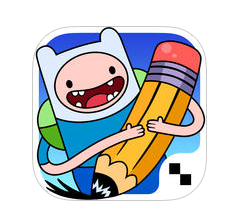 Game Wizard gives you the power to make and play Adventure Time games!

A MASSIVE NEW ADVENTURE!
Finn and Jake face an all-new villain: Doodle Wizard! Battle his sketchy army across a huge open world including the Grasslands, Candy Kingdom, Ice Kingdom, Dungeons, and more. Play for hours in Adventure Mode, or make your own adventures!

DRAW YOUR OWN GAMES!
Use the Doodle Wizard's secret glyph language to design custom video games. Fill your games with traps, loot, portals, enemies, and so much more!

TWO WAYS TO CREATE!
You can draw your games on paper and scan them in, or make mathematical levels directly in the app! Instantly turn your level design into a playable game!

SO MANY HEROES!
Game Wizard has tons of peeps to play with. Make and play games with Finn, Jake, BMO, Ice King, and Flame Princess! That's some real A-list talent.

SHARE IN THE ARCADE!
Check out the Arcade to share your games, and play tons of games made by other players! Follow your favorite creators so you'll never miss a new game.

ORIGINAL CHARACTER VOICES!
Game Wizard features original voiceover from Finn, Jake, Ice King, Princess Bubblegum, and special guest "Weird Al" Yankovic as the Doodle Wizard.

Draw your own Adventure Time games in GAME WIZARD! Wizards rule!
The LEGO Movie Video Game ($4.99) (Universal)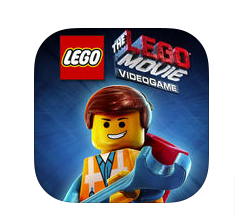 Step into the world of Emmet, an ordinary, rules-following, perfectly average citizen who is mistakenly identified as the most extraordinary person and the key to saving the world. Players guide him as he is drafted into a fellowship of strangers on an epic quest to stop an evil tyrant, a journey for which Emmet is hopelessly and hilariously underprepared.

KEY FEATURES:
- A delightful and surprising mix of over 90 characters as seen from the film, including Batman, Superman, the Green Ninja, Gandalf, Benny, and more.

- Journey through fantastical worlds like Flatbush Gulch, Cloud Cuckoo Land, and more in 45 exciting levels!

- Smash bricks in a fascinating environment made of LEGO bricks.

- Collect and use LEGO instruction pages to build in a new way.

- Harness the awesome power of the Master Builders to virtually build extraordinary LEGO creations.

- Enjoy a brand new animation style as seen in the film that simulates the movement of actual LEGO toy sets.
Mage Wars Companion ($4.99)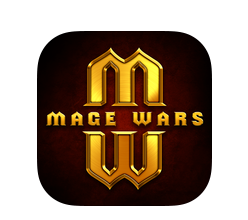 The Mage Wars® Companion App is the perfect addition to the critically acclaimed award winning board game, Mage Wars® from Arcane Wonders®!

Whether you are looking to keep track of your Mage's statistics during battle or you are looking to build your custom Spellbooks quickly and on the go, this app has it all for you!

Included is a fully interactive Status Tracker that will keep track of your, and your opponent's, statistics during game play. Track your Mana, Channeling, Life, Damage, and Initiative all with simple taps! No more "shifting cubes" or game states to reset – this app will keep everyone's statistics in order.

Also included is a full Spellbook builder that will calculate your spell points as you build! Dynamically search the Mage Wars card database by keywords and schools of magic, containing cards up to and including Forged in Fire!

App includes:
· Status Tracker
· Spellbook Builder
· Card Database up to and including Forged in Fire
· Ability to select any of 12 Mages for Status Tracking or Spellbook building
BeatHawk ($4.99)
BeatHawk is a portable music production studio adapted from UVI's professional product line, delivering studio-quality sound and a lightning-fast workflow. Utilize a vast library of sounds, instruments and effects to create beats, sample, time and pitch stretch, layer melodies, mix and arrange songs and more. Export songs, stems and MIDI in one touch. Supports external MIDI devices, Inter-App Audio, AudioBus, WIST and AudioCopy.
CZ App for iPad ($19.99)
This app reproduces the functionality of Casio's best-selling CZ-series models, such as the CZ-101 (first released in 1984), and also includes new functions.
Featuring a built-in 4-part PD (phase distortion) sound source, its 36 waveforms are capable of generating an extensive and diverse range of sounds. The created tones can also be played on MIDI-compatible instruments.