It was a busy week for the App Store and iOS gaming news, Gameloft finally announced a release date for Modern Combat 5: Blackout. The first-person shooter will be available for both iOS and Android devices on July 24, 2014. The game will cost $6.99 and feature no in-app purchases, but it will require a Wi-Fi connection. In other gaming news, Angry Birds Star Wars II is now free on the App Store for the first time, Minecraft received its biggest iOS update ever (see below for complete list of improvements), and The Wolf Among Us finale "Cry Wolf" was released this week.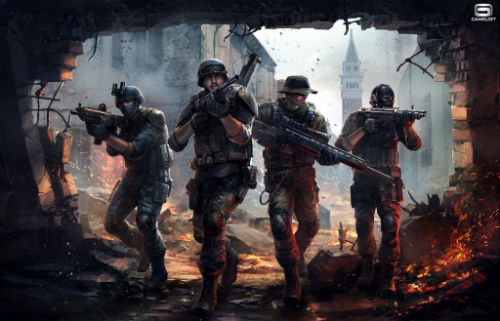 Here are this week's games and apps released for the iPad through 07/06/14 to 07/12/14. Apple's Free App of the Week is Assassin's Creed Pirates. The game app will be free on the Apple App Store until 07/17/14.
What's New in Minecraft Version 0.9.0
Infinite worlds!
Caves!
Loads of new blocks and items including Monster Eggs and huge mushroom blocks
Wolves! Tame a loyal companion
Loads of new flowers
New mobs, including the spooky endermen and less spooky Mooshrooms
New biomes from the PC version, including mesas, jungles, swamps and extreme hills
Abandoned mineshafts, villages, and many other cool places to explore
A brand-new "interaction" button. Never accidentally punch a sheep again
New feature generation, including lakes, vines and monster rooms
Many bugs fixed, and possibly a few added
Magic 2015 (Free w/ in-app purchases) Wizards of the Coast released the latest version of Magic for iOS. The collectible card game is titled "Duels of the Planeswalkers" and it has been receiving mostly positive reviews. The most important improvement is the ability to craft your own deck without having to use an already existing one. The game also features all-new cards, multi-player mode and legendary Planeswalkers.
Hellraid: The Escape ($2.99) (Universal app)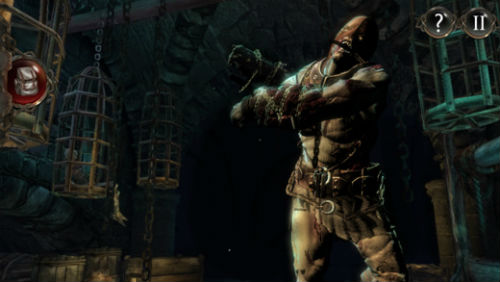 A great looking action-adventure game with no in-app purchases.
In Hellraid: The Escape, a sorcerer obsessed with dark arts has trapped your soul in a magic prison guarded by demonic creatures. Why are you there? Who are you and why can't you remember your name? To find the answers, you must first escape from this dimension of agony hung somewhere beyond time.
Meat King (Free) Compete in the tournament of meat to become the new Meat King.
Noteworthy Universal Apps
- YouTube Creator Studio (Free) Access and edit your YouTube videos and channel on the go.
Music Apps
iMPC Pro ($12.99 for a limited time)
iMPC Pro is a 64-track music production powerhouse for your iPad. With built-in sampling functionality, a massive sound library, effects, and over 30 performance-driven features, iMPC Pro brings the functionality of Akai Professional's coveted Music Production Center to your iPad. Developed in partnership with Retronyms, the developers of the original iMPC app, iMPC Pro comes with pro-grade tools for intuitive beat creation whenever inspiration strikes. It combines multiple sampling methods, producer-tested MPC features, a custom sample library from Richard Devine, and an intuitive gestural editor for the most powerful, creative and fun iPad music production experience yet.