As usual, there were only a handful of games released for the iPad this week, but Blizzard Entertainment did announce the release date for the first Hearthstone: Heroes of Warcraft expansion. The first level of "Curse of Naxxramas" will be available for free on July 22. The additional levels will be available weekly for 700 gold per wing or $6.99 per wing.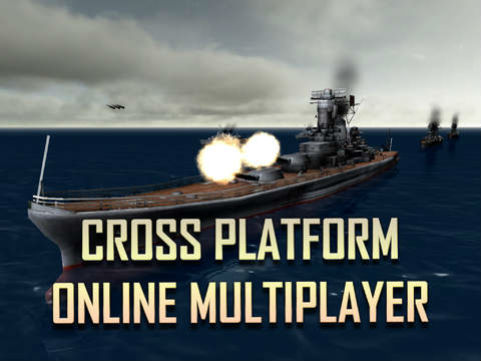 The iPad exclusive Pro Zombie Soccer Apocalypse was released as a pocket edition for the iPhone and iPod touch, and Game of Thrones Ascent was also updated to support the iPhone.
Here's a quick look at some of the games released for the iPad through 07/13/14 to 07/19/14. Apple's Free App of the Week is Cinamatic. The film creation app will be free on the Apple App Store until 07/24/14. Also don't forget to check out our weekly App Store recap every Saturday for all the weekly universal releases, jailbreak tweaks, App Store news and important app updates.
Battle Fleet 2: WW2 in the Pacific ($2.99) This WW2 strategy game puts you in control of a fleet of warships. The game features a Worms-like angle+power battle system, new 3D graphics, 5 different ship classes and a variety of weapons such as AA guns and torpedoes. You can even launch bombers and recon planes from islands or aircraft carriers. Battle Fleet 2 includes a strategic campaign mode, random skirmish mode, full cross platform multiplayer and hotseat multiplayer.
Red Johnson's Chronicles ($4.99) This is another mystery solving puzzle game like Blackwell, but with a fighting element. Play as private detective, Red Johnson as you solve puzzles, analyze clues and interrogate witnesses. Only requires iOS 5.0, so it should work with the iPad 2 and later.
Noteworthy Universal Apps
- Guardians of the Galaxy: The Universal Weapon ($4.99) Based on the upcoming Marvel Entertainment movie Guardians of the Galaxy. Feature no IAPs.
- Castle Doombad: Free to Slay (Free) A free ad supported version of Adult Swim's popular reverse tower defense game. Highly recommended!
Music Apps
- AltiSpace - Convolution Reverb ($5.99, Universal)
Realistic sound of famous reverb equipment for your iPad and iPhone! Includes a large built-in library of the highest quality reverb impulses taken from actual devices and the possibility to upload your own reverb space impulses. Intuitive and compact user interface for maximum ease and efficiency.