Online scalpers are already taking advantage of holiday shoppers by offering sold out items such as the Nintendo Wii U and Call of Duty: Black Ops II Care Package for double the price on Amazon and eBay. The new shopping app whohas.it not only helps holiday shoppers avoid paying too much for popular gifts, but it also eases holiday shopping headaches by allowing consumers to easily obtain sold out or pre-release items.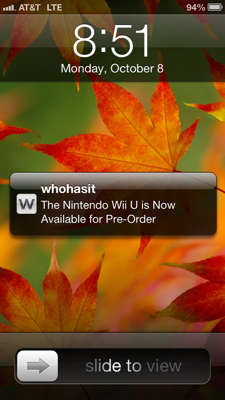 Shoppers who are tired of running store to store in search of sold out items can now use the whohas.it app to do all the hard work for them. The app and website monitors thousands of web pages and retailer databases for product availability, and sends realtime notifications or email alerts to users when a product becomes available for pre-order or purchase. Users can use the app to track and compare prices for a variety of items like the rare Cotton Candy Furby, Skylanders Giants: Character Packs , cameras, electronics and more.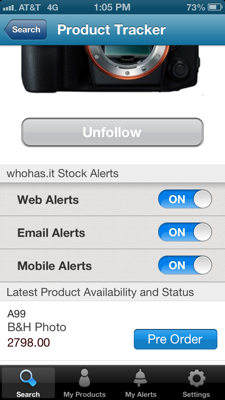 The whohas.it product tracker is easy to use. Just download the free app from the App Store or visit the whohas.it website, create a free account, select which items or items you would like to "follow", and sit back and relax while the app shops for you. The iOS app is optimized for the iPhone 5, and is compatible with the iPod touch and iPad. It requires iOS 4.3 or later and is entirely free, with no catches or hidden fees.