NBC on Wednesday updated its iOS app to include its TV Everywhere live streaming option. People with a cable/satellite subscription can now stream NBC content to their iPod touch, iPhone or iPad. The service is only available in select markets, so it's not available to everyone just yet. The app also supports AirPlay so users can stream content to their Apple TV.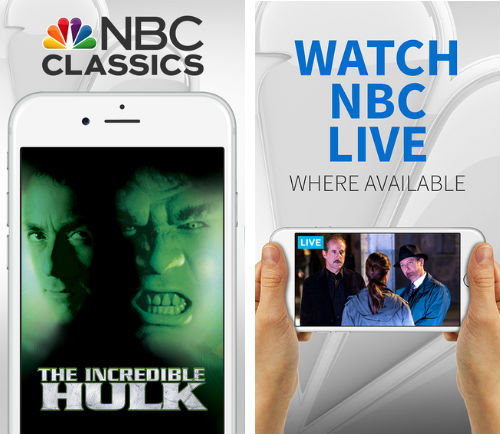 NBC also added a classics section to its on-demand section. The new section includes older episodes of television shows like The A-Team, Miami Vice, Kojak, Battlestar Galactica, The Incredible Hulk, Knight Rider and more!
The NBC app is available for free on the App Store. Users of the app can watch full episodes and clips of their favorite NBC shows, share their favorites on social media and pick up where they left off when they stop watching an episode.
The app supports all devices running iOS 7.0 or later.