Is Apple going to release the iPad 3 and 4 in 2012!?! It's not as crazy as it sounds, but the report does come from Asian supply chain watcher DigiTimes; who doesn't have the best track record when it comes to Apple rumors. Citing "Taiwan industry sources," the DigiTimes writes that Apple is prepping to release two iPad models in 2012. The so-called "iPad 3" will feature a QXGA (1,536x2,048 pixels) display and longer battery life. The so-called "iPad 4" will ship with many "upgraded hardware specifications and integrated applications." The iPad 2 will be reduced to $399 to compete with Sony, Motorola Mobility and Samsung Electronics' cheaply priced tablet PCs.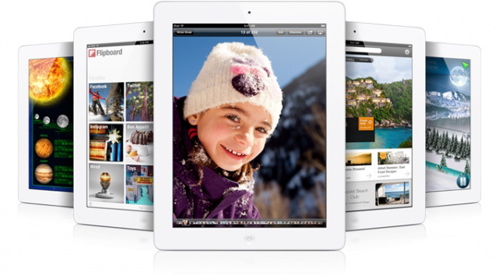 This may sound like a new rumor, but it's actually not. Component suppliers are just using the names "iPad 3" and "iPad 4" to describe what could be the new mid-range and high-end Apple tablets we've been hearing so much about. Previous reports from the supply chain have claimed Apple is working on a "complete iPad series" for 2012. The new iPad line will feature a $299 to $399 entry-level Wi-Fi only iPad, a new mid-range iPad and the high-end iPad 3. The new iPad line is supposedly Apple's plan to compete the Amazon Kindle Fire and Google's rumored new tablet PC.
The "iPad plus" or "mid-range" iPad will reportedly ship in March, with the "iPad 3" (or high-end iPad) shipping in October. There have also been reports that Apple is working on a 7.85-inch iPad for 2012.
The rumor mill is basically split, some reports suggest Apple will release only the iPad 3 in February or March, and other sources point to more than one iPad being available this year. iLounge's Jeremy Horwitz tweeted on Thursday, that the iPad 2 will be $399, and the iPad 3 will get a slight redesign and new HD camera.
It all depends on who you want to believe, but all the "sources" seem to agree that some kind of new iPad will be available in either February or March.